Highly integrated technologies create a curated luxury experience for both passengers, enabling a deeper connection with one another and the landscape through which they move.

Dramatically proportioned and framed by Cadillac's vertical light signature along the roof rails, InnerSpace answers the desire to be seen in something beautiful. Meanwhile, expansive glass openings allow passengers a view on almost all sides.

Inside, travelers are treated to an opulent cabin with three different theme options: AR Engagement, Entertainment and Recovery.
Strategically placed Ultium battery modules allow for a low profile floor and more comfortable seated position—perfect for viewing the panoramic screen. Meanwhile, full autonomy and biometric tracking create a relaxed, tailored interior experience.

AN ORCHESTRATION OF THE SENSES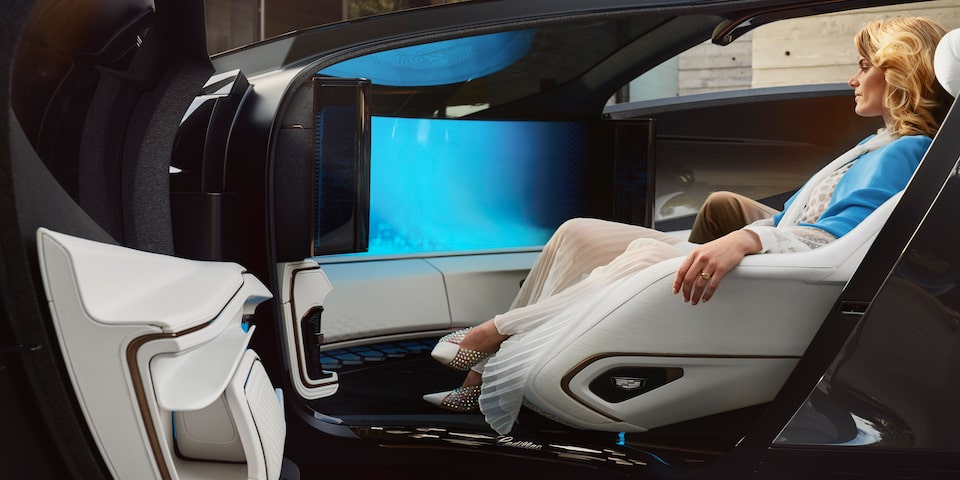 WELLNESS

To create a wellness experience backed by science and research, InnerSpace uses biometric sensors to measure passenger vitals and recommends the appropriate setting for sound, scent and light.
RESTORATIVE SOUND

An immersive 360-degree sound profile, developed to enhance well-being, employs healing tones and meditation modes. Even the tires mitigate noise at the source, contributing to sonic solace.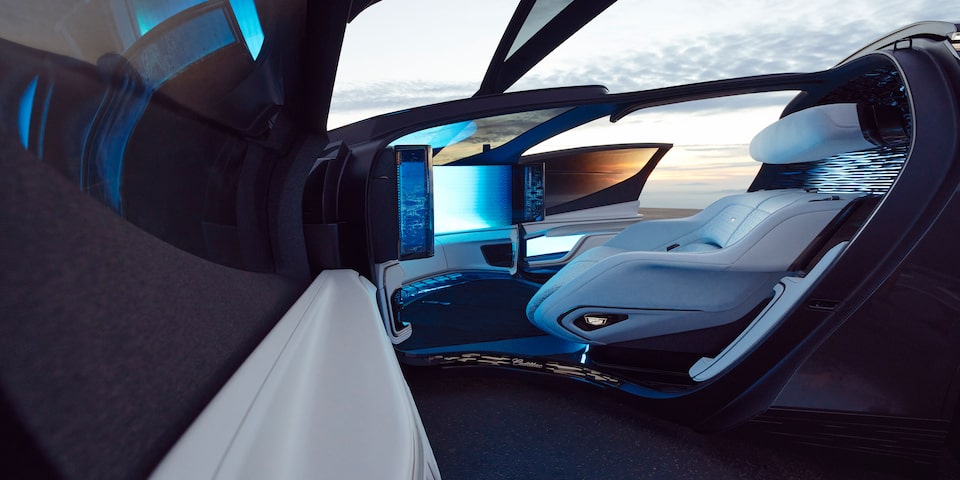 SCENT AND LIGHT

In conjunction with sound, InnerSpace incorporates the finest quality essential oils in four signature scents—each promoting a unique area of wellness. Lastly, interior lighting adapts and harmonizes to the desired experience, resulting in a truly tailored ambiance.

EFFORTLESSLY ACCOMMODATING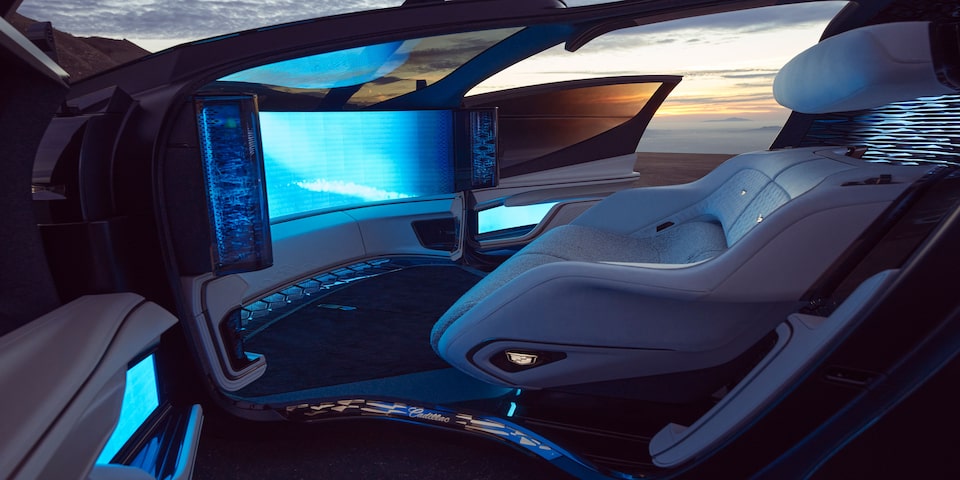 PANORAMIC SCREEN

InnerSpace's wraparound SMD LED screen immerses occupants in the world around them. It's also built on biometric input—so passengers remain keenly involved in their own experience.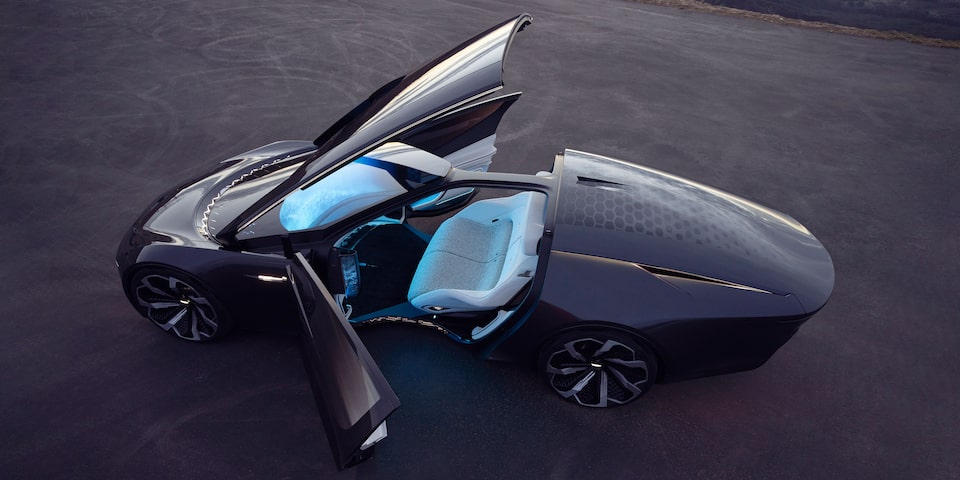 ROOF OPENING

Get a good look. An expansive stretch of glass reaches across InnerSpace's roof and part of its body sides—offering almost unimpeded views above and on either side.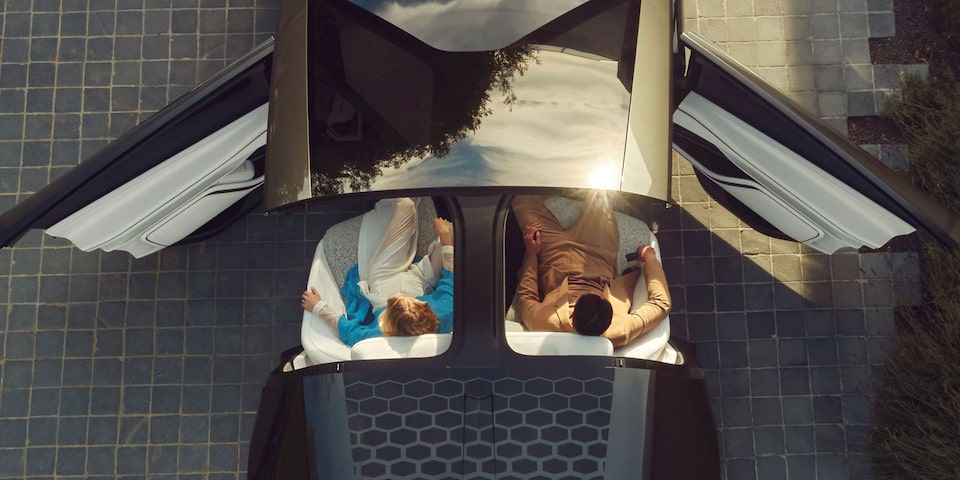 ENTRY AND EGRESS

Innerspace's roof and doors open as one, while driver and passenger seats pivot outward to allow for more comfortable entry and exit. Working in tandem with the scalloped cutaway floor, every moment has been thoughtfully considered.






HALO CONCEPT PORTFOLIO

Discover the two additional concepts that complete our vision for an enriching, autonomous future for all passengers.