---
---
---
SCHEDULE SERVICE

Our expert Cadillac Certified Service technicians are ready to help you drive forward in safety and luxury.

---
---
---
MULTI-POINT VEHICLE INSPECTION

†

(MPVI)

When you buy a Cadillac, you expect the best. That doesn't stop at service–when you visit your local Cadillac Certified Service dealer, our experts may perform a Multi-Point Vehicle Inspection to ensure your vehicle is performing at its best. It provides you with a thorough assessment of your Cadillac and helps you stay safe on the road. During a MPVI, we assess:

---
---
---
EXPERTS YOU CAN TRUST

When your Cadillac needs service, you can trust those who know your vehicle best–the Certified Service experts at your local dealership. Our highly trained technicians use advanced diagnostic tools and years of experience to deliver the best service possible for your Cadillac. No matter the issue, you can breathe easy knowing you're in great hands.

---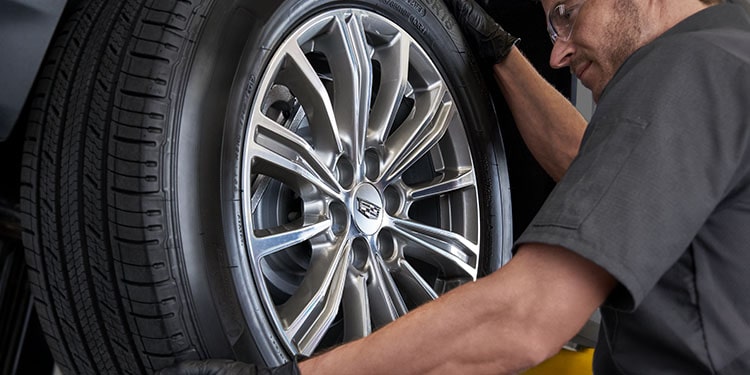 EXCEPTIONAL SERVICE WITH EXCEPTIONAL PARTS

Just like your Cadillac, the Certified Service technicians at your local dealer come with a background of rich automotive excellence and expertise. You can trust that every repair, replacement or service continues this top-to-bottom GM experience. GM Genuine Parts and ACDelco Original Equipment are the true OE parts installed during the production of your vehicle or validated by General Motors, and they are the only parts your Cadillac deserves.

---
---
PROTECT YOUR VEHICLE FOR THE LONG HAUL

Continue your luxury experience for years to come with regular maintenance, inspections and service when needed. Your local Cadillac Certified Service technicians are always ready to help you keep your vehicle in excellent shape, so you only need to think about your next journey.

---