---
---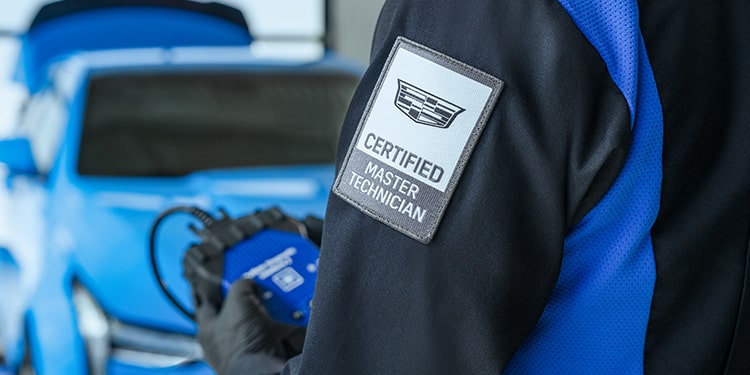 WHAT CAN YOU DO TO HELP KEEP YOUR VEHICLE LIKE NEW?
WHAT CAN YOU DO TO HELP KEEP YOUR VEHICLE LIKE NEW?
It's important to schedule regular service for your Cadillac vehicle, so you can enjoy a luxury experience for years to come. Visit your local Cadillac Certified Service dealer to learn more about what additional services your vehicle may need.
Our expertly trained Cadillac Certified Service technicians will rotate all four tires on your vehicle to help maintain even wear along the road.
Our certified technicians will check the engine oil level of your vehicle in addition to its life percentage, changing the oil if needed.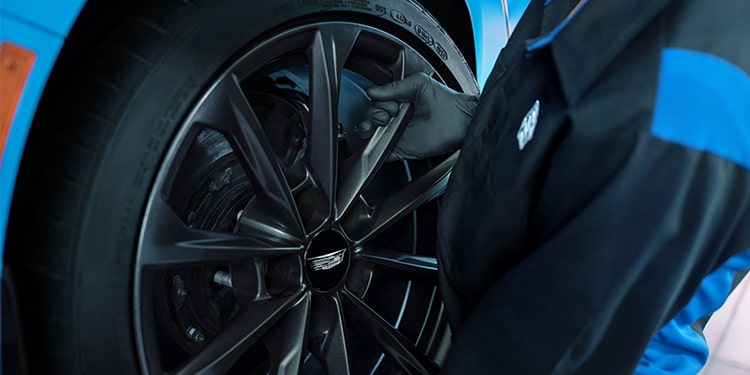 MAINTAINING YOUR CADILLAC

With seasonal conditions always changing and everyday wear and tear, make sure your Cadillac is running smoothly for passenger safety and lower repair costs further down the road.
MULTI-POINT VEHICLE INSPECTION
Our Cadillac Certified Service technicians may also complete a Multi-Point Vehicle Inspection for a comprehensive look into your vehicle's tires, wiper blades, fluid levels, brakes, battery and more to help keep your vehicle running in peak condition.
SCHEDULE YOUR SERVICE VISIT TODAY

New vehicle owners are eligible for an oil change included with their first service visit. Schedule your first visit or regular maintenance at your nearest Cadillac dealership for expert service and more.
SCHEDULE SERVICE

---
OIL AND OIL FILTER CHANGE

To keep your Cadillac performing at its peak, it's important to not only change your oil regularly, but also to ensure that you're selecting the proper oil for your vehicle. Your Cadillac Certified Service experts know exactly what your vehicle needs to keep it running smoothly.

---
4-TIRE ROTATION

Regular tire rotations help to prolong the life of your tires by balancing wear more equally among them. Your Cadillac Certified Service technicians have the expertise to assess your tires and help keep your Cadillac pushing toward the extraordinary.
---
MULTI-POINT VEHICLE INSPECTION

Your Multi-Point Vehicle Inspection is a thorough assessment of various vehicle health indicators—tires, wiper blades, fluid levels, brakes, batteries, and so much more—performed by our expertly trained technicians.

---
---
---
---