LUXURY SPORT SEDANS

CT4-V

FROM $47,095
*
CT4-V BLACKWING

FROM $61,495
*
INVENTORY
CT4-V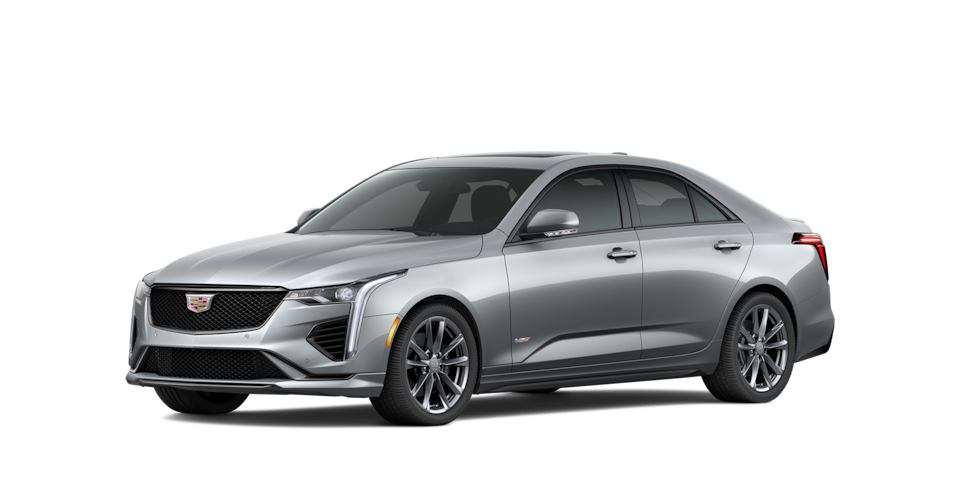 CT4-V BLACKWING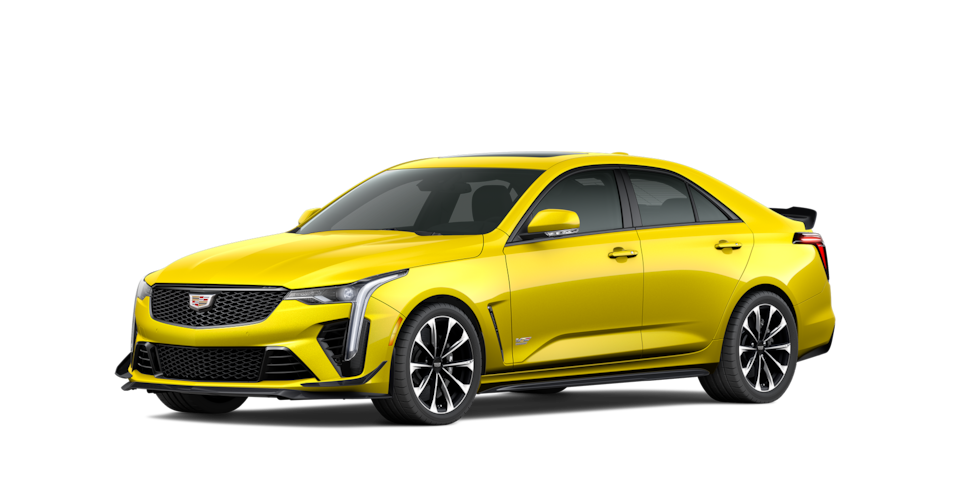 2.7L 
DUAL-VOLUTE TURBOCHARGED I4
3.6L 
TWIN TURBOCHARGED V6
10-SPEED 

AUTOMATIC
6-SPEED 

MANUAL (10-SPEED AUTOMATIC AVAILABLE)
325
472
380
 LB.–FT.
445
 LB.–FT.
156
MPH ON THE RACETRACK
> 189

MPH ON THE RACETRACK
*
When racing is in your DNA, concession is not an option. Dialed-in and detail abundant, the 2024 CT4 V-Series Luxury Sport Sedan stops at nothing to deliver an exhilarating drive that sets the bar for both luxury and performance.

Inspire your daily drives and weekends on the track with the refined, driver-centric comforts and spirited performance of CT4-V. Push your inner race car driver even further with the ultra-high performance CT4-V Blackwing, which builds on bold styling dominating the track as the most powerful Cadillac ever in its class.

20th ANNIVERSARY OF V-SERIES
Some anniversaries are celebrated with gold and silver—this one demands high-octane. For twenty years, Cadillac V-Series has merged exhilarating performance with refined luxury and an appetite for adrenaline.

One badge marks an elite class of passionate, performance-minded enthusiasts, driven by our legendary Cadillac Racing heritage.
Agile, like a world-class athlete. Powerful, like a machine built to stir your soul. These performance masterpieces balance raw power with precise poise on the open road, with CT4-V Blackwing Sports Sedan earning the title of most powerful Cadillac ever in its class.
Power is seductive. The CT4 V-Series more than looks the part of track-worthy performance sedans—it's engineered to exacting standards. Aesthetic beauty works in tandem with extensively validated aerodynamics, resulting in design that mercilessly dominates.

Derived from decades of racing excellence, the CT4 V-Series Sports Sedan masterfully integrates innovative technology with precisely honed power. Each ride delivers intelligence that enlivens every lap and enhances every mile.
SUPER CRUISE™ HANDS-FREE DRIVER ASSISTANCE TECHNOLOGY 
True innovation can take the pressure off you. When you're ready to let go, activate available Super Cruise*—the first true hands-free driver assistance technology for compatible roads. Experience the thrill of hands-free driving while enjoying the opulence of your cabin (available on CT4-V only).

The Cadillac Smart System* suite of safety and driver assistance features is standard on your CT4 V-Series vehicle. From emergency braking to intelligent alerts, parking assistance to vehicle monitoring, you'll drive with added confidence.
Safety or driver-assistance features are no substitute for the driver's responsibility to operate the vehicle in a safe manner. The driver should remain attentive to traffic, surroundings and road conditions at all times. Visibility, weather and road conditions may affect feature performance. Read the vehicle's Owner's Manual for more important feature limitations and information.
STYLING

CUSTOMIZE YOUR CT4 V-SERIES 
BUILD & BUY
REQUEST A QUOTE
REQUEST A QUOTE
GALLERY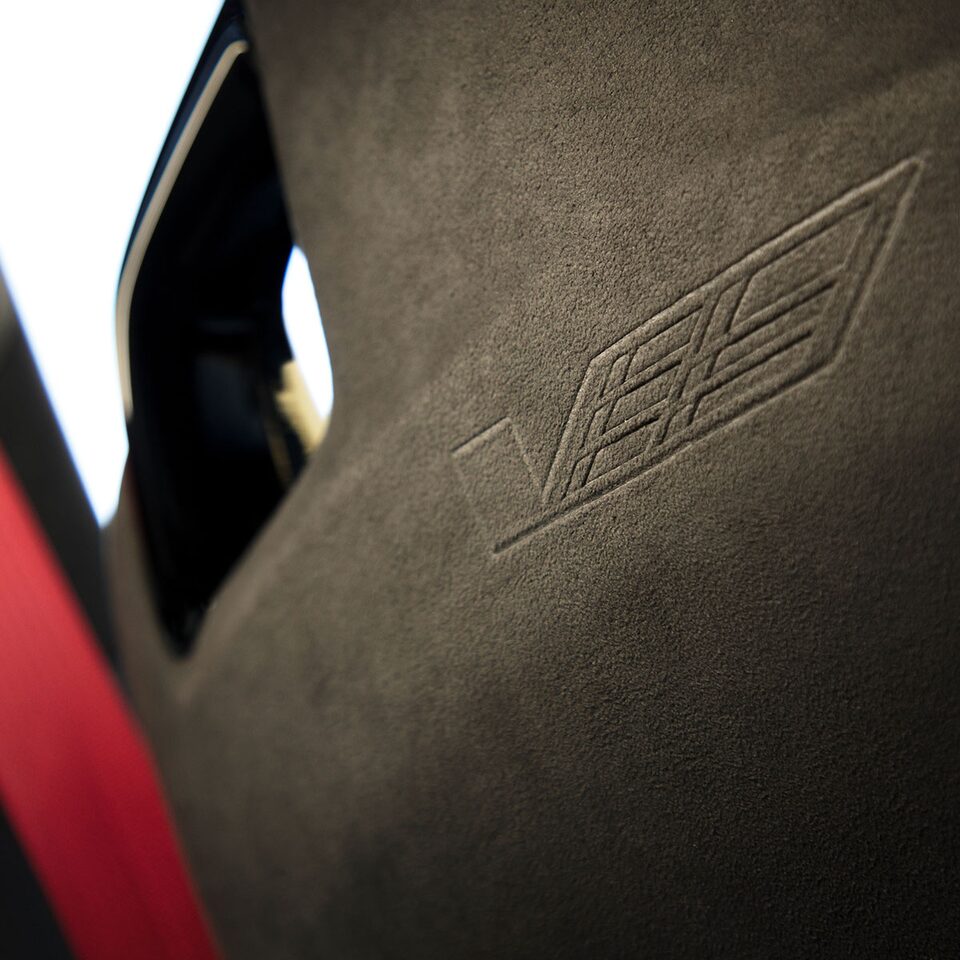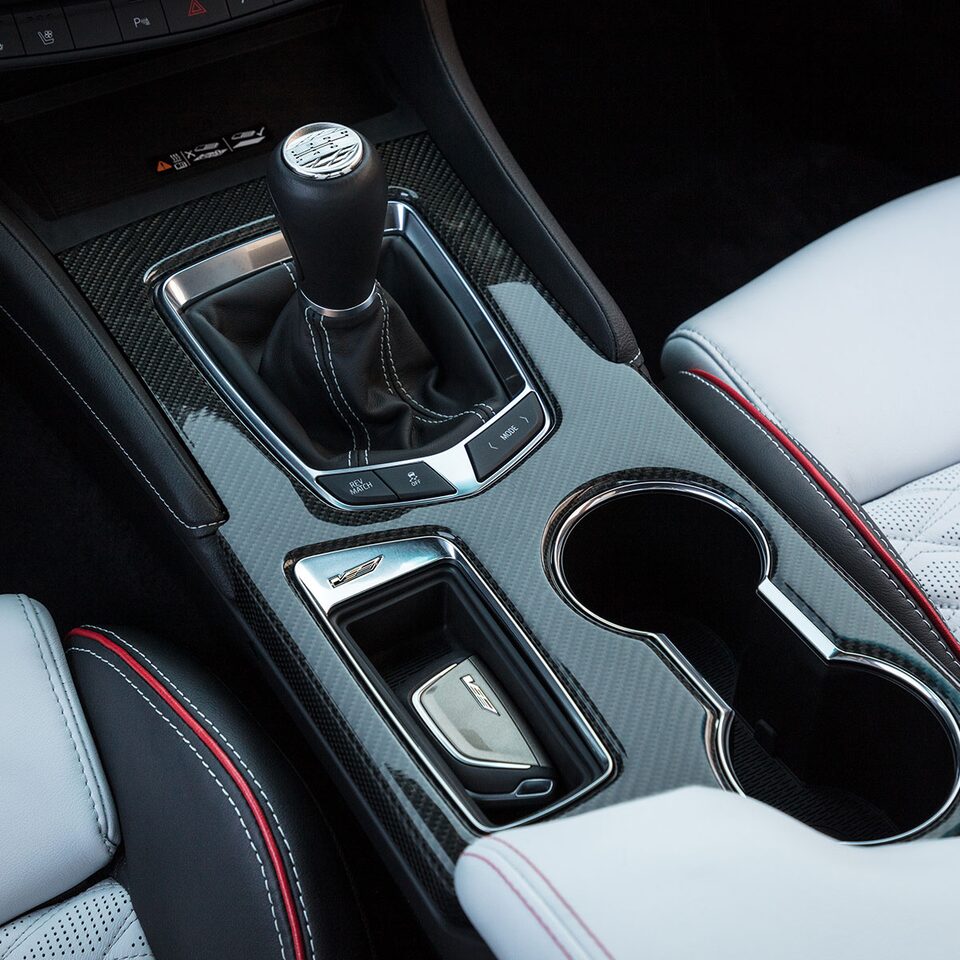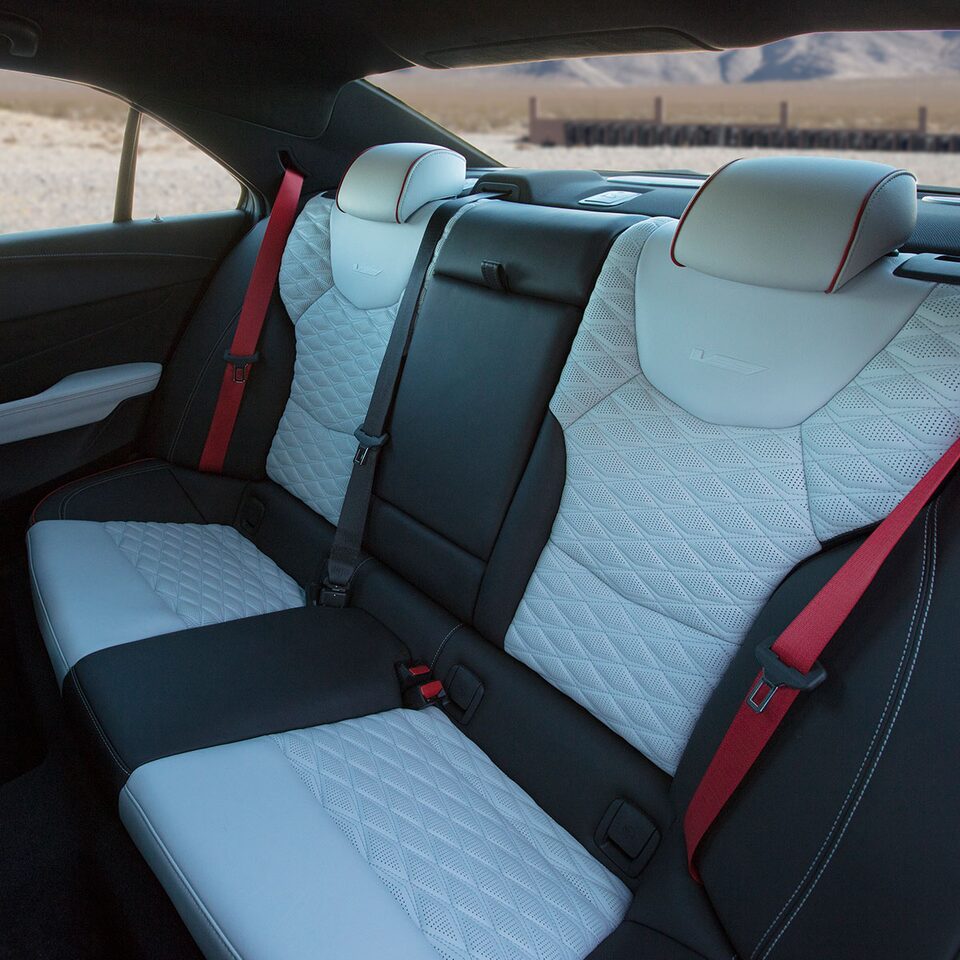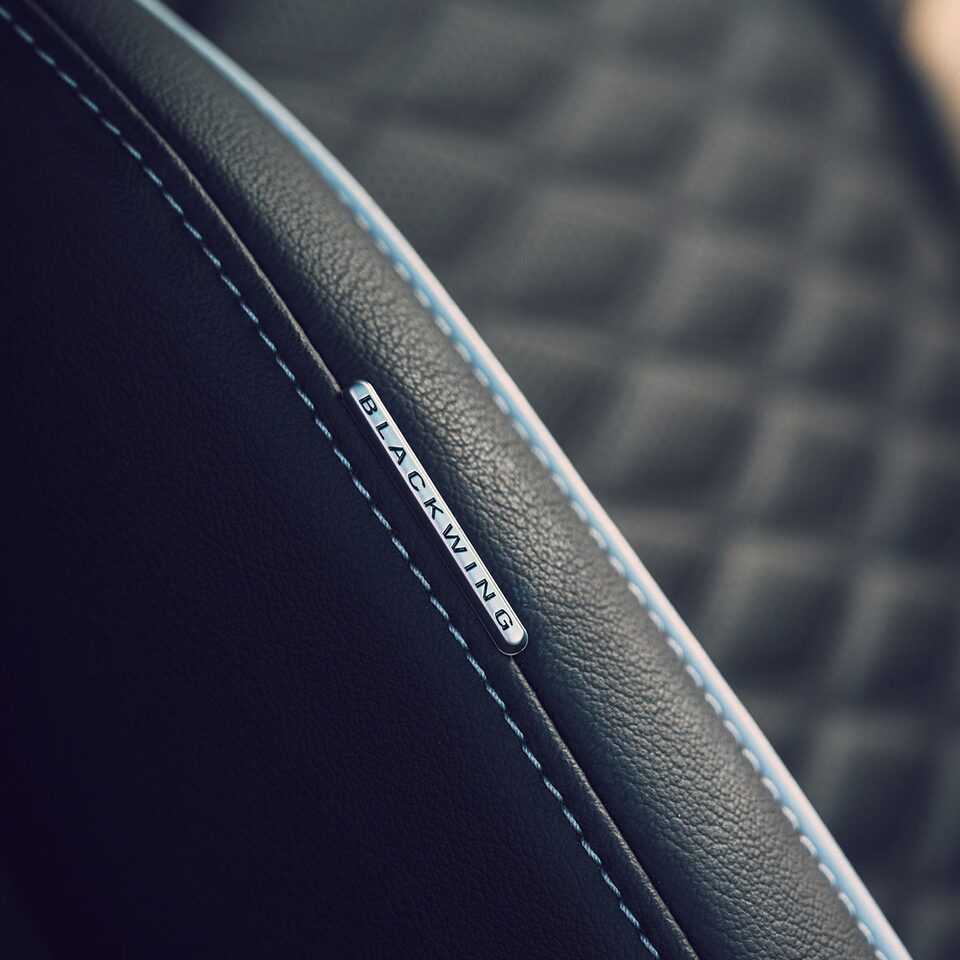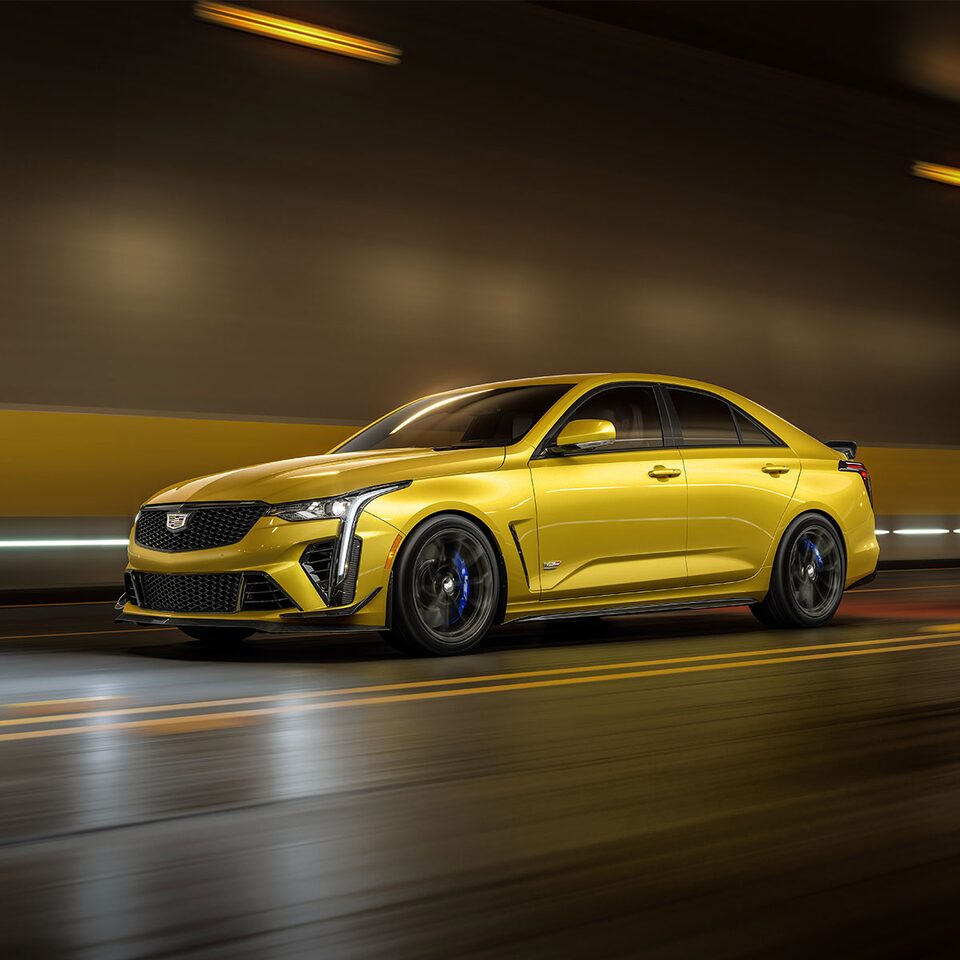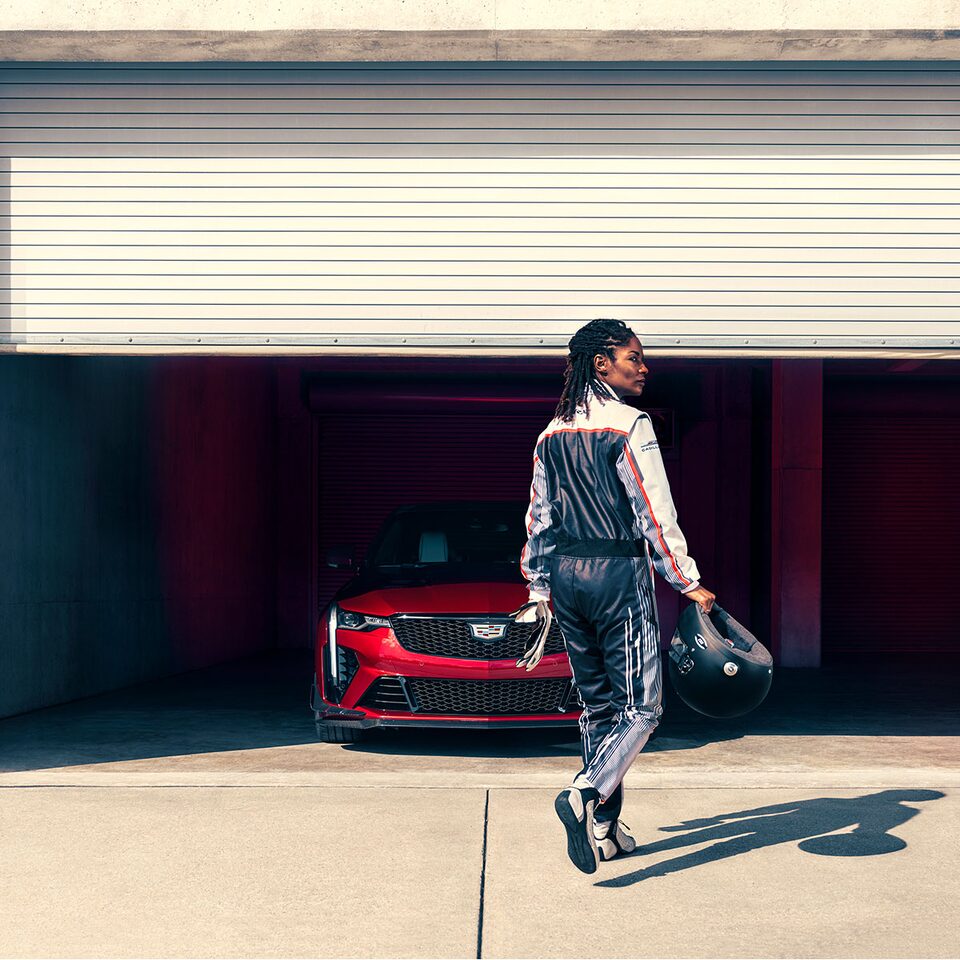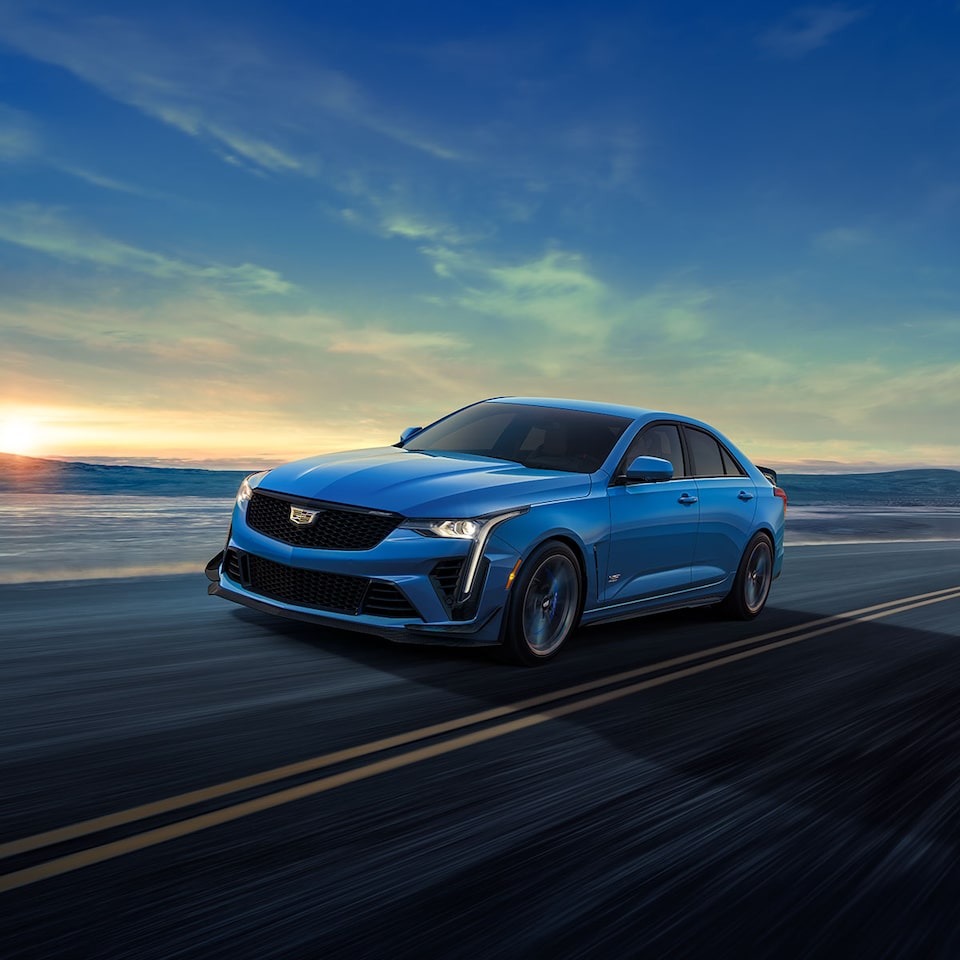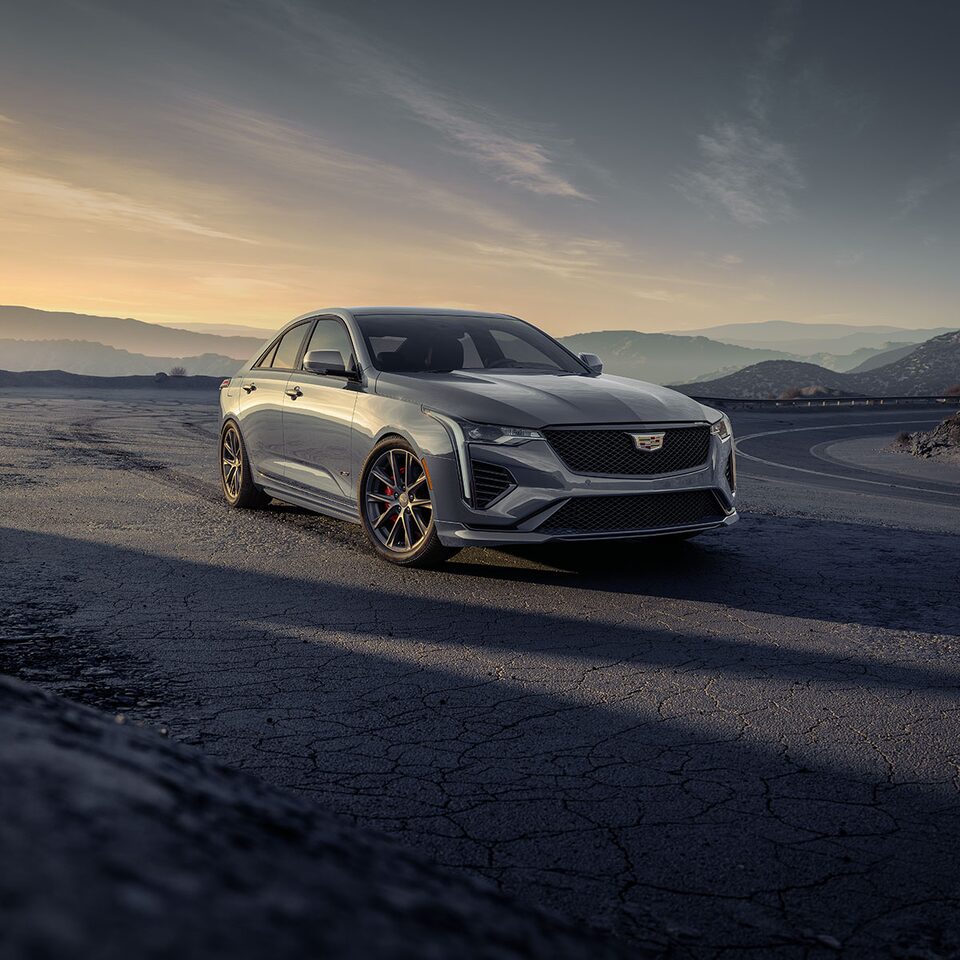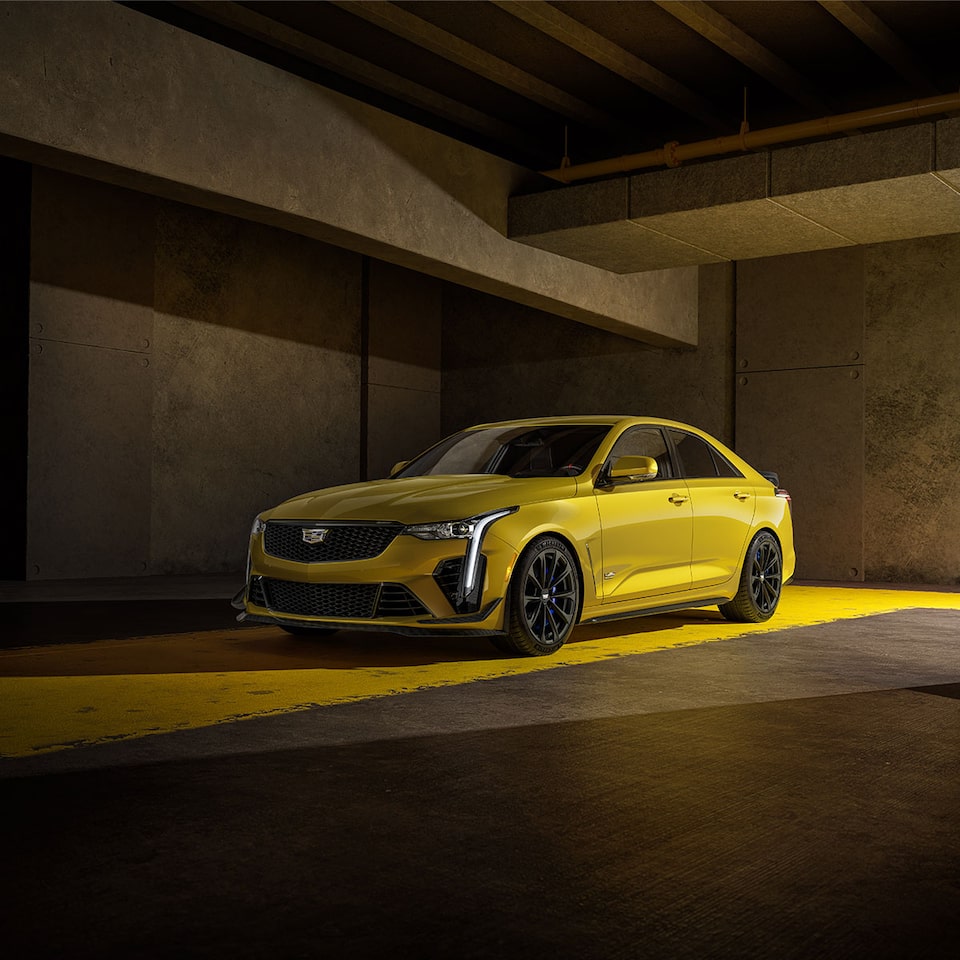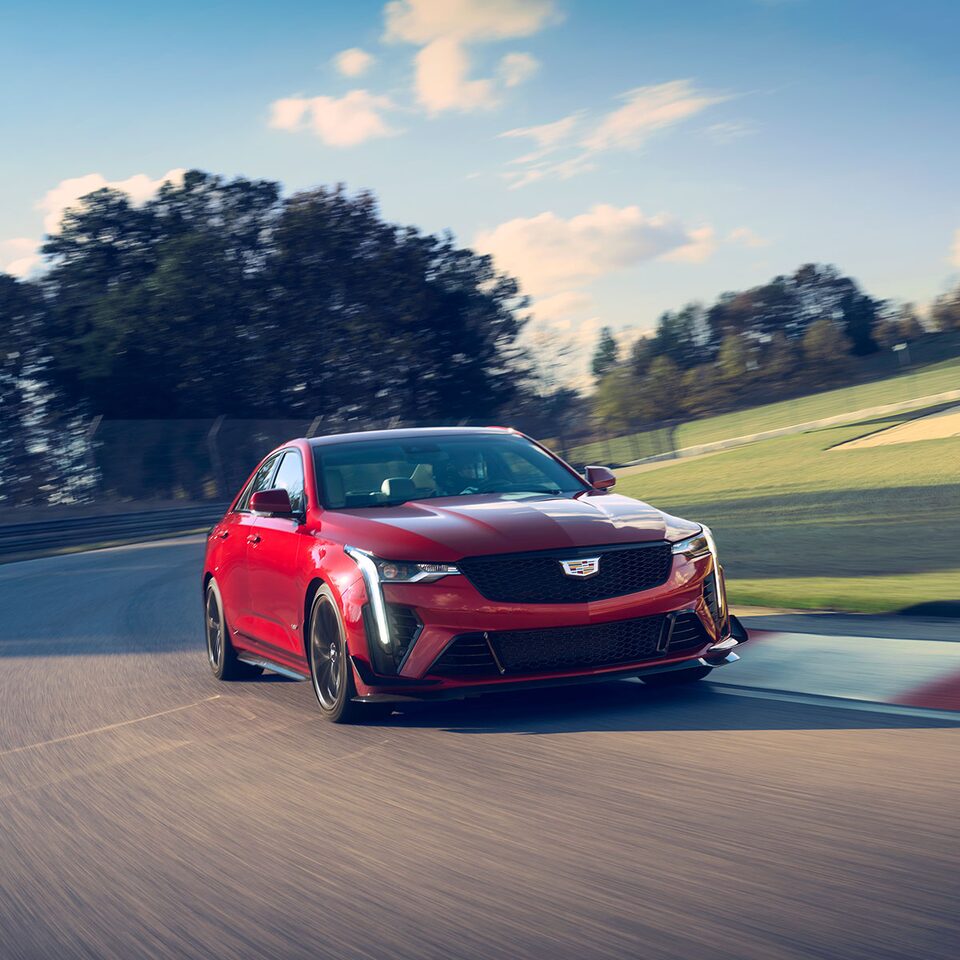 CHOOSE YOUR V-SERIES

Your joyride awaits. Select the model that fits your distinct performance personality.


CT4-V
From: $47,095*
As shown: $50,970*
Magnetic Ride Control
Brembo Performance Front Brakes
Available Head-Up Display

*





CT4-V BLACKWING*
From: $61,495*
As shown: $73,770*
6-Speed Manual Transmission
Integrated Performance Data Recorder
AKG

*

15-Speaker Premium Surround Sound System



CT4-V 
2.7L DUAL-VOLUTE TURBOCHARGED ENGINE
RWD: 3,616 lbs.
AWD: 3,761 lbs.



TOP SPEED  ON THE RACETRACK



CT4-V BLACKWING 
3.6L TWIN-TURBO V6 ENGINE
6-Speed Manual Transmission:
3,860 lbs.
Avail. 10-Speed Automatic Transmission:
3,900 lbs.

6-Speed Manual Transmission:
3.9 seconds
Avail. 10-Speed Automatic Transmission:
3.8 seconds

TOP SPEED ON THE RACETRACK

YOU MAY ALSO LIKE

Additional Cadillac vehicles you might consider.
---
Your safety is very important to us. If you want to determine whether or not there is a recall on your current vehicle or on a vehicle you are considering, visit www.nhtsa.gov/recalls or call (888)-327-4236.
---