---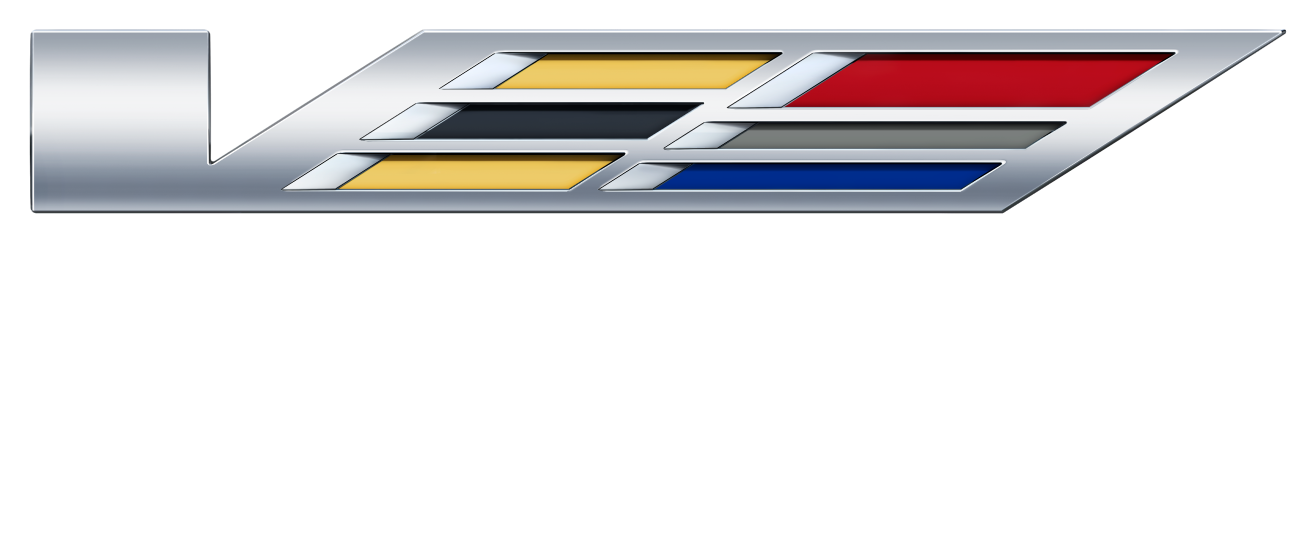 ---
---
CADILLAC RACING MAKES HISTORIC RETURN TO LE MANS
After 21 years, Cadillac Racing marked our return to the iconic 24 Hours of Le Mans on June 10—11 with our highest finish ever in front of a record audience of 325,000 spectators. Our No. 2 V-Series.R led laps for the first time in Cadillac history and finished on the podium in 3rd, with the No. 3 just behind in 4th, and the No. 311 fighting back for 10th in class.

---
---
CADILLAC
V-SERIES.R
SPECIFICATIONS
CADILLAC V-SERIES.R
SPECIFICATIONS
---
ENGINE NAME
LMC55R V8

ENGINE TYPE
5.5L DOHC V8 Hybrid

INDUCTION
Only Naturally Aspirated Engine in GTP Class

TORQUE
Series Specified

HYBRID DETAILS
Up to 50 kW of deployment, 172 kW of regeneration
1.35 kWh High-Voltage Battery Pack

Electronic Rear Brake System

POWER
Series Specified up to 670 hp

GEARBOX
7-Speed Sequential

LUBRICATION
Dry Sump
WEIGHT
Series specified minimum 1,030 kg

DESIGNED FOR THE FUTURE 

Co-developed by Cadillac Racing, Cadillac Design and Dallara, the final V-Series.R design was informed by the Project GTP Hypercar that debuted last summer. It incorporates distinctive Cadillac design elements such as vertical lighting and floating blades.

The livery designs for the three all-new electrified V-Series.R race cars represent a different bold color from the Cadillac V-Series emblem—No. 01 in gold, No. 02 in blue and red on No. 31.
GALLERY
Due to current supply-chain shortages, certain features shown have limited or late availability, or are no longer available. See the window label or a dealer regarding the features on an individual vehicle.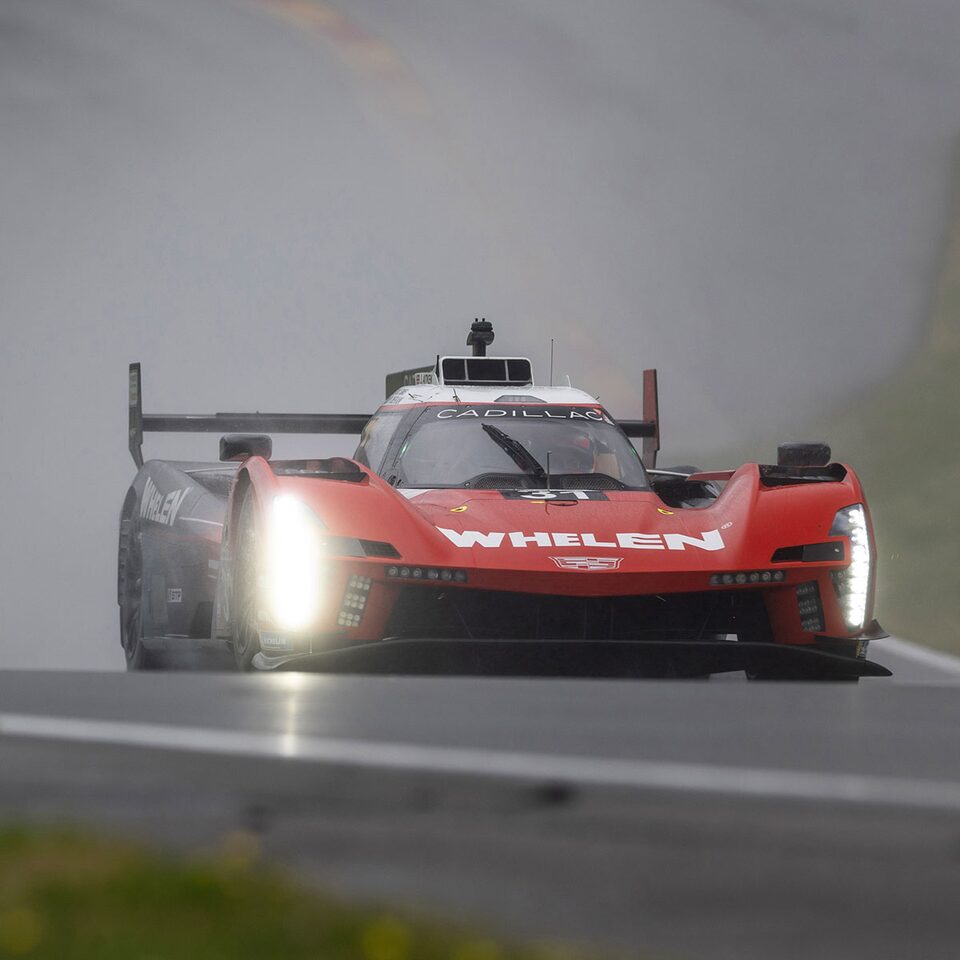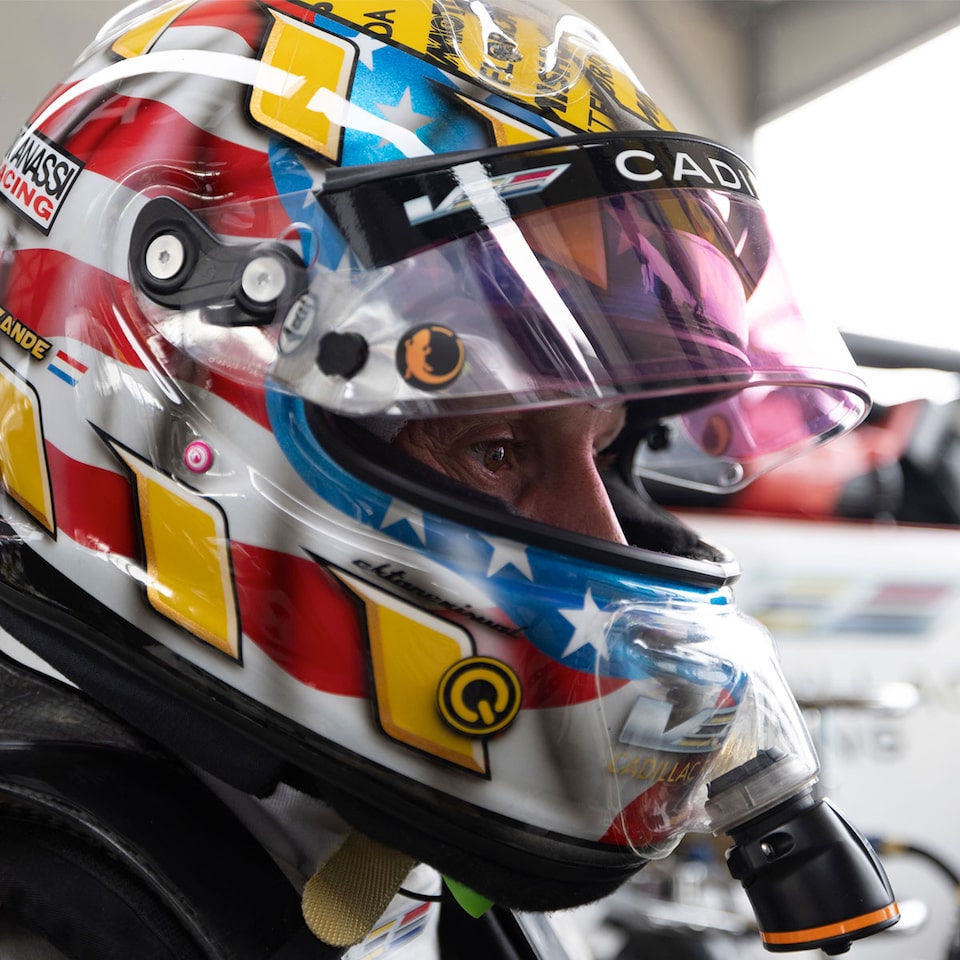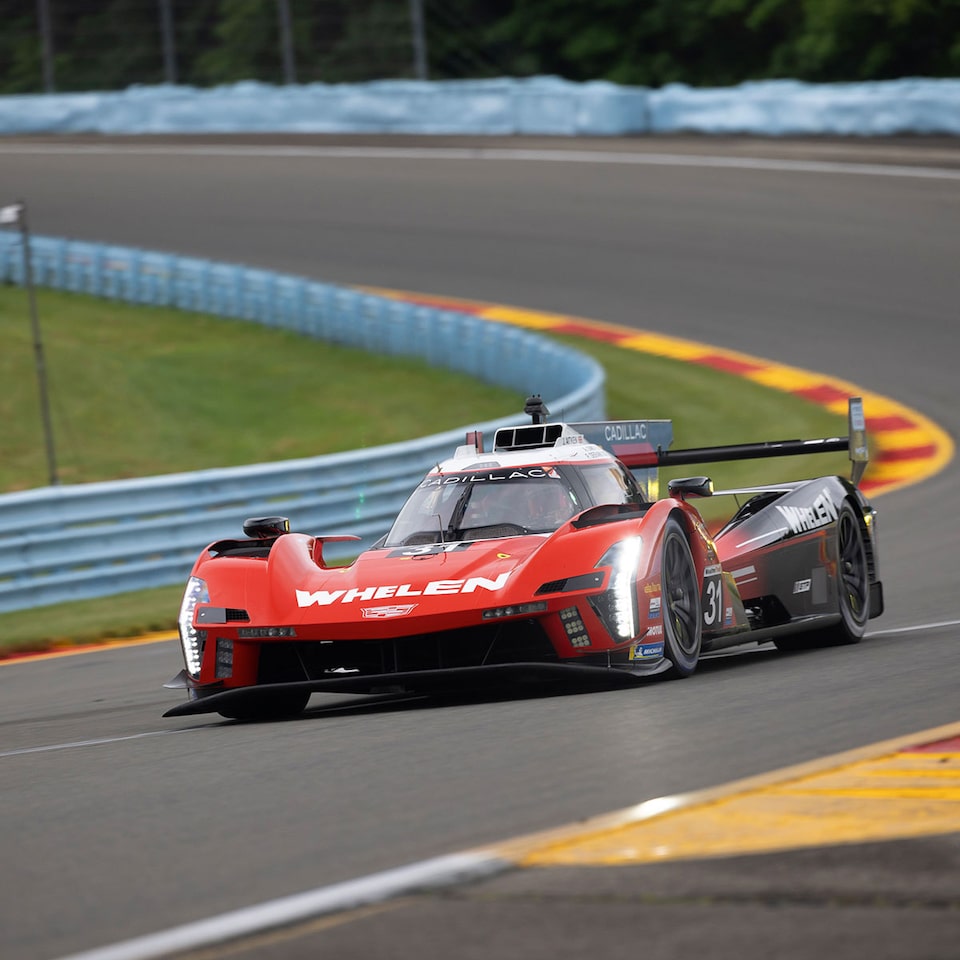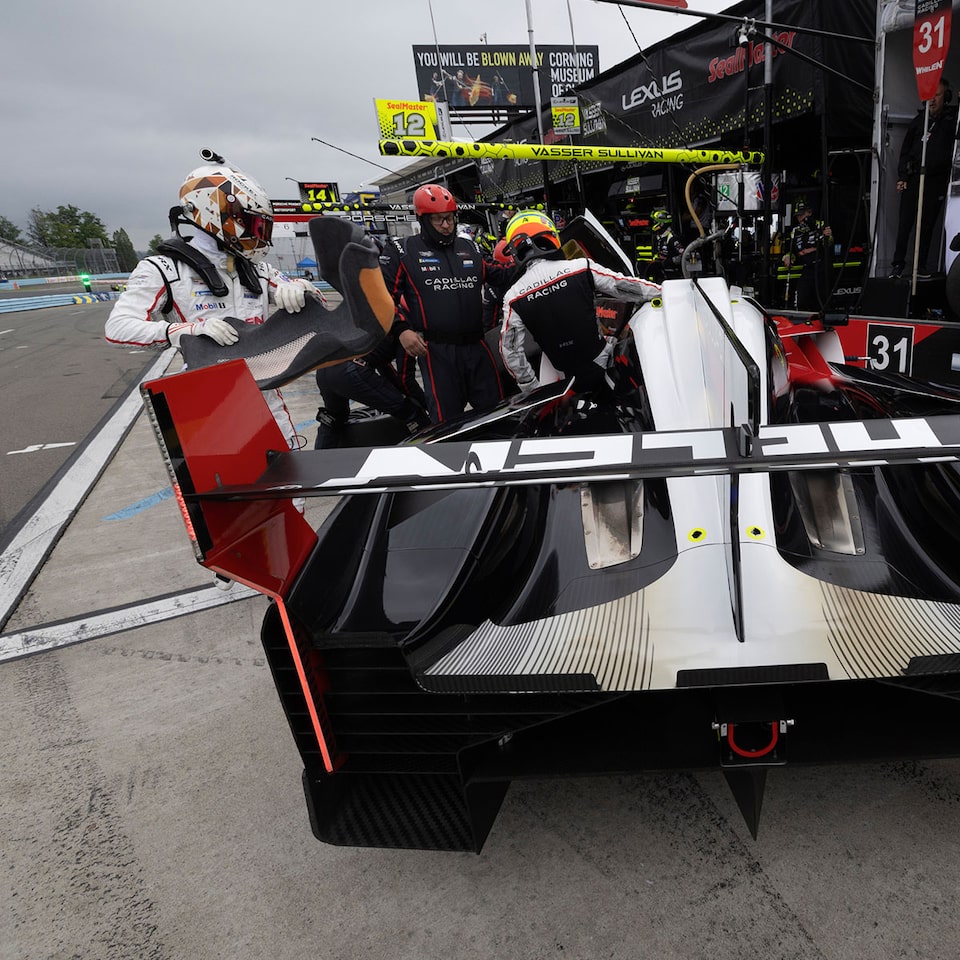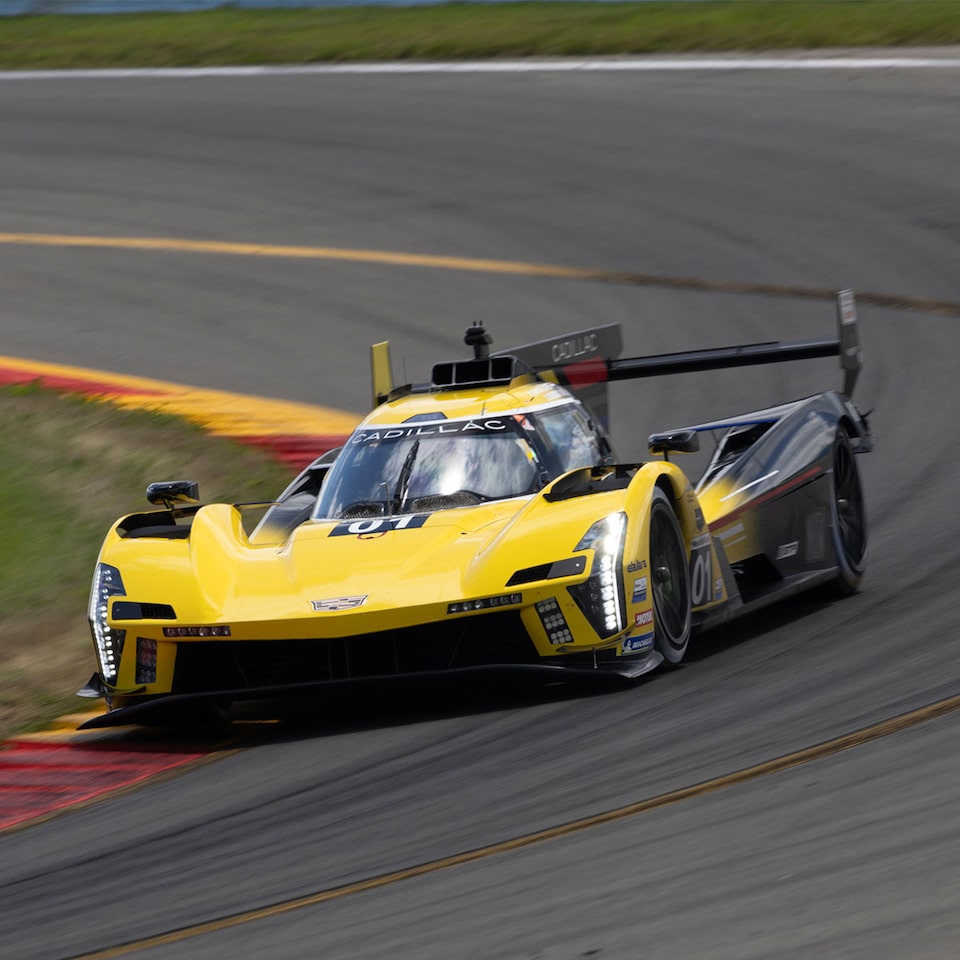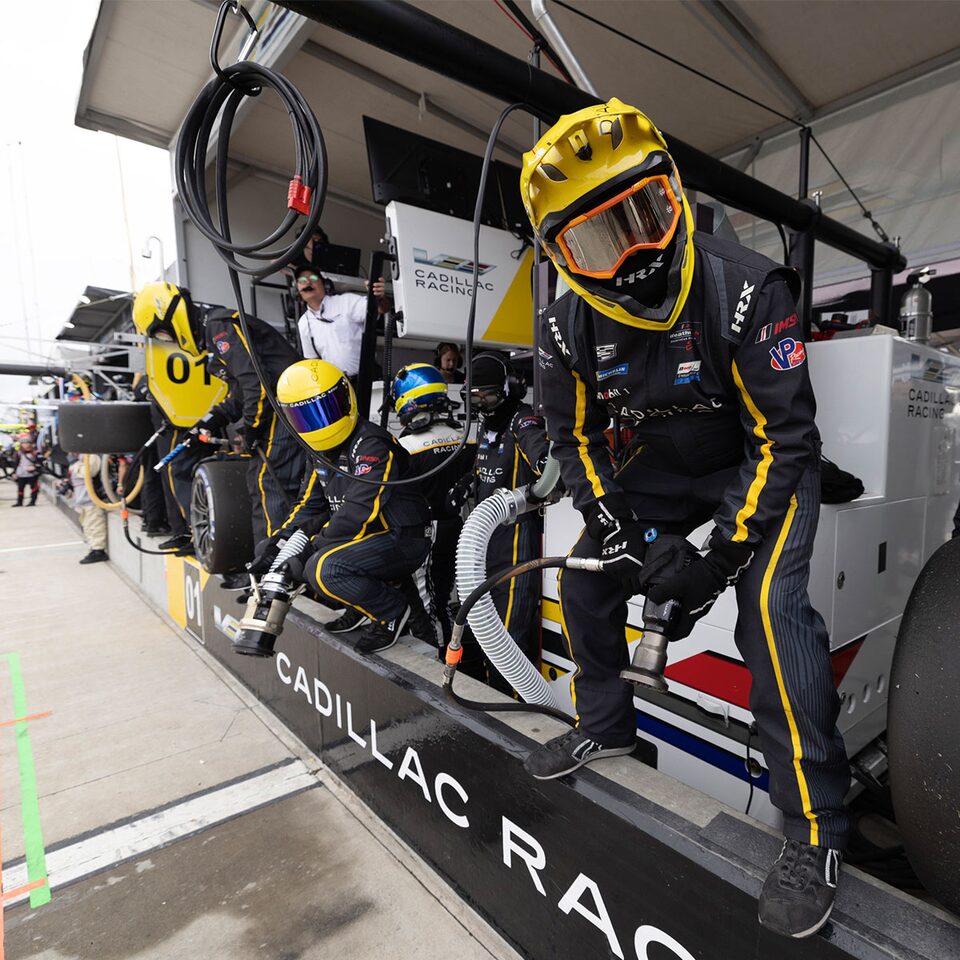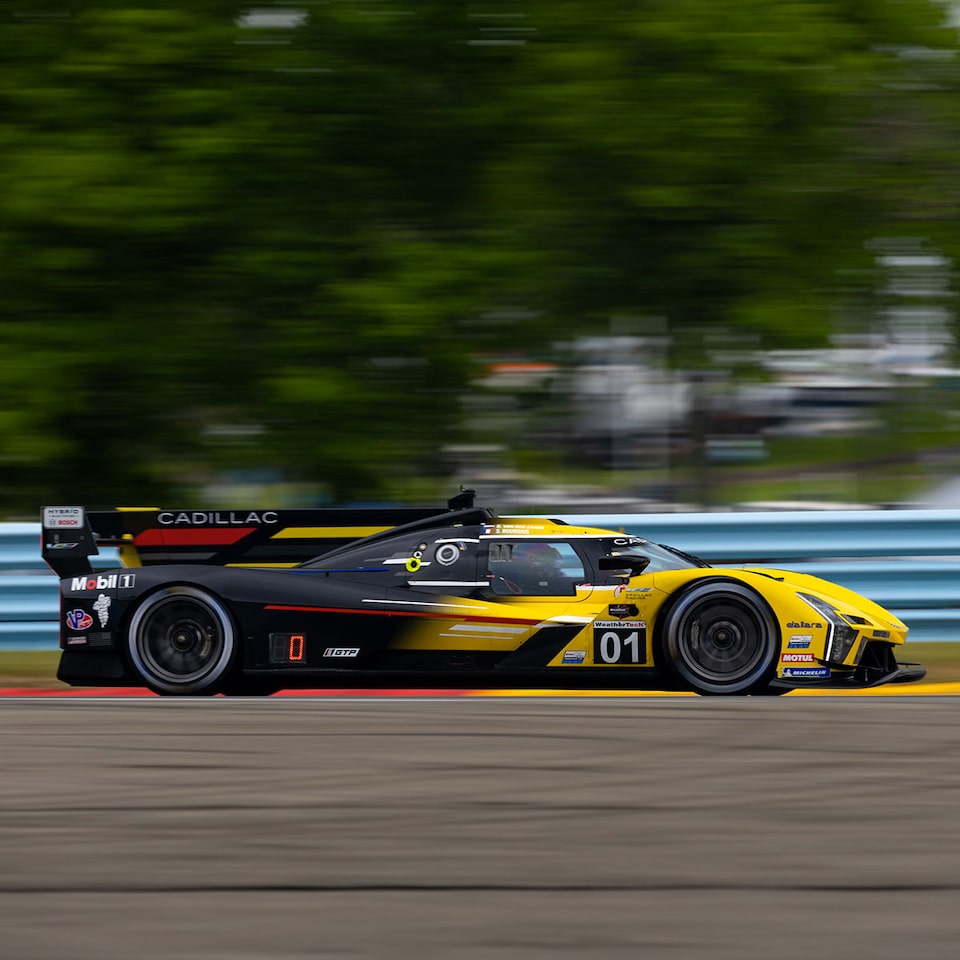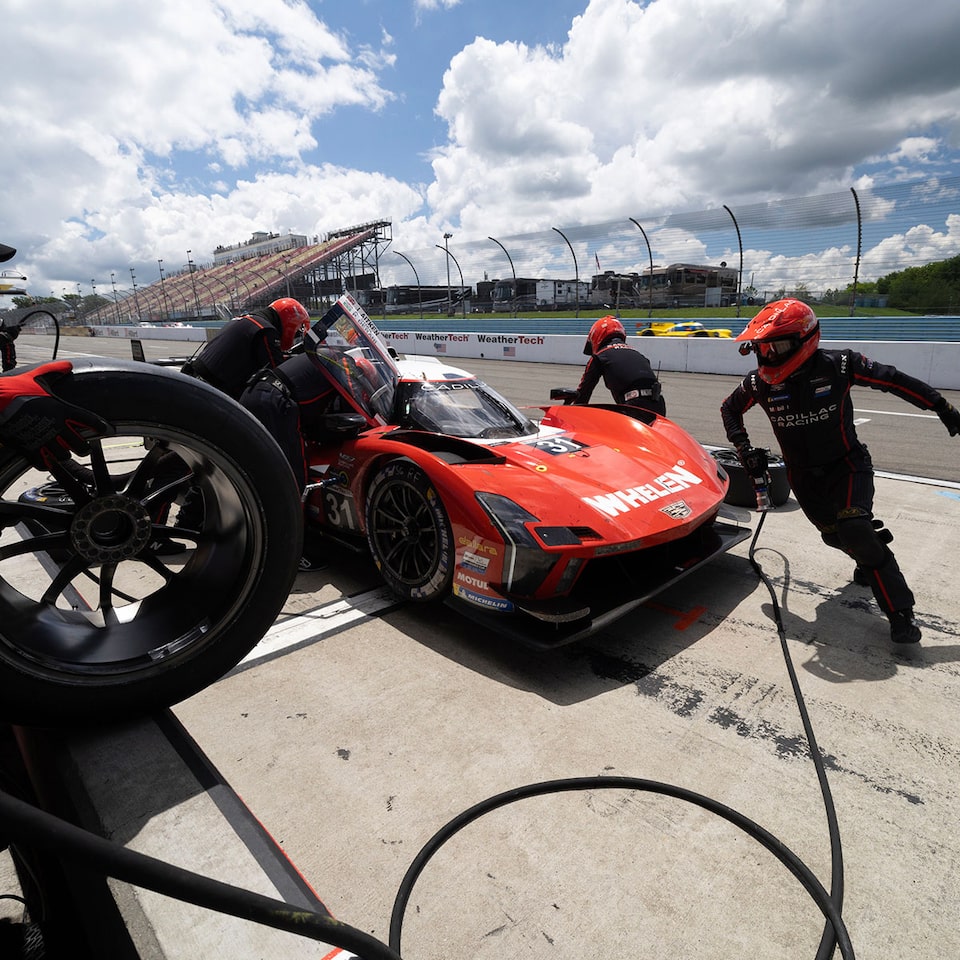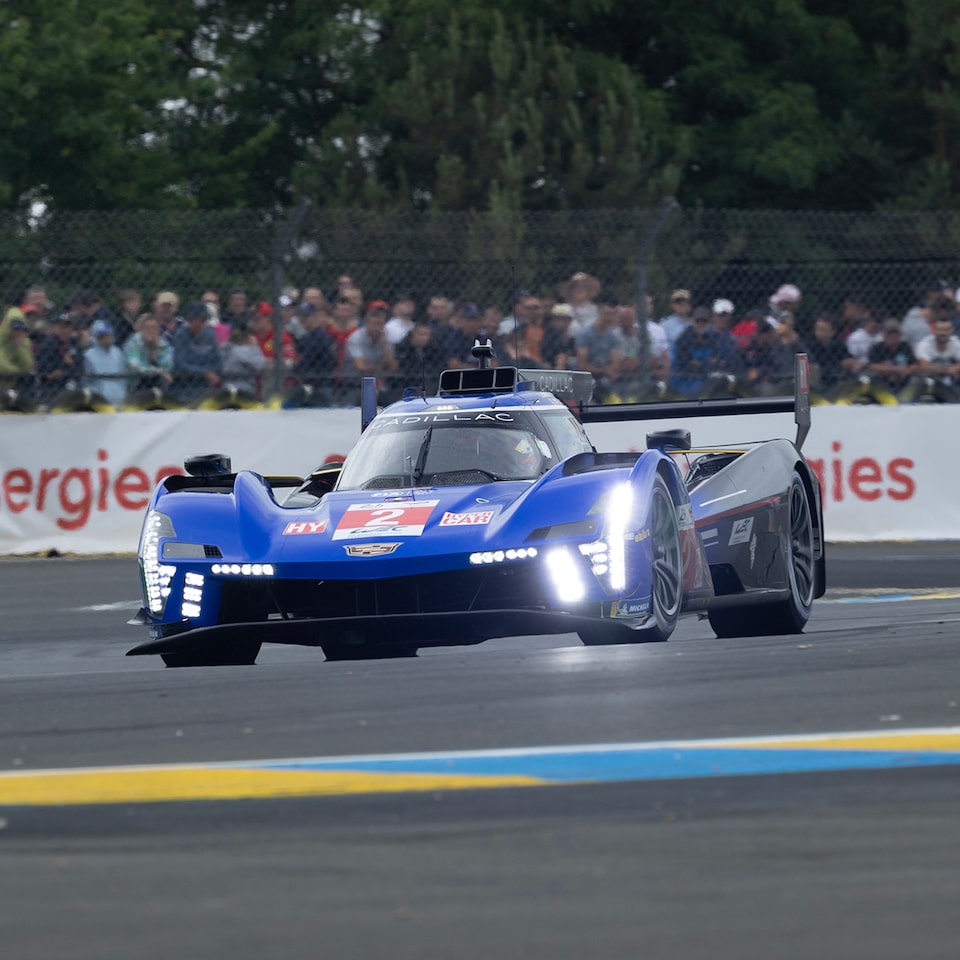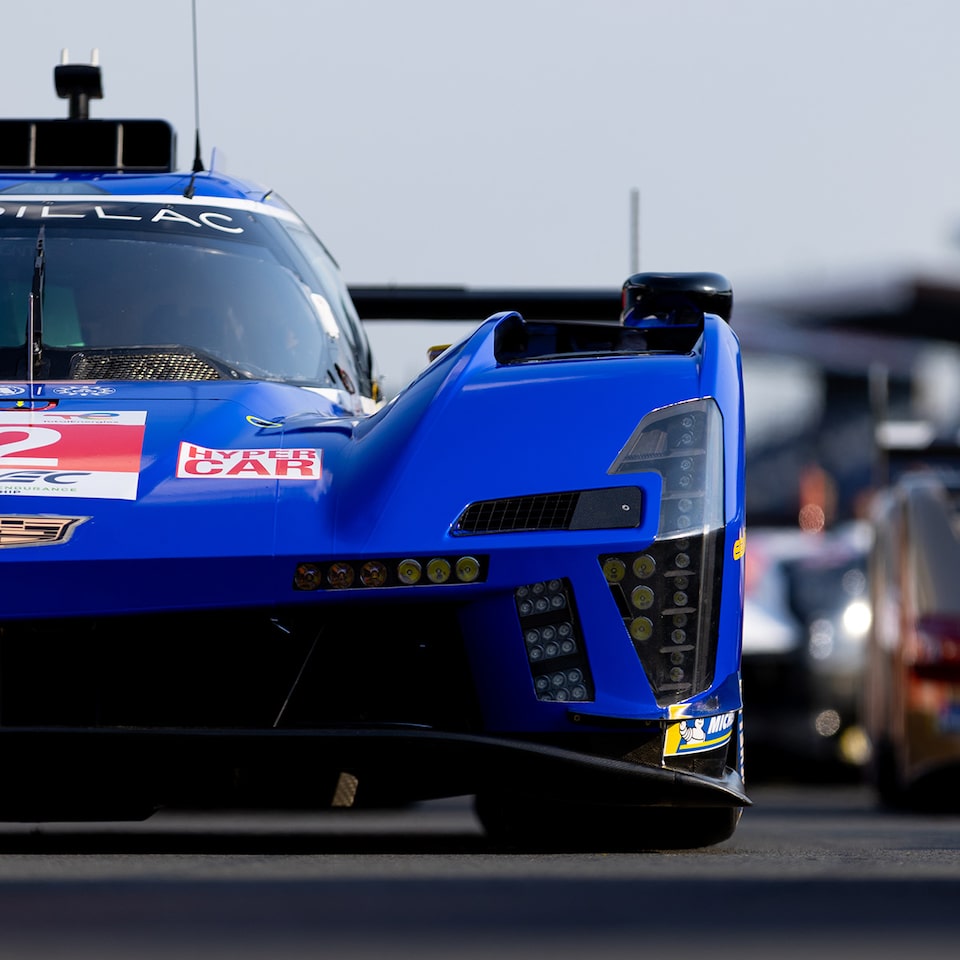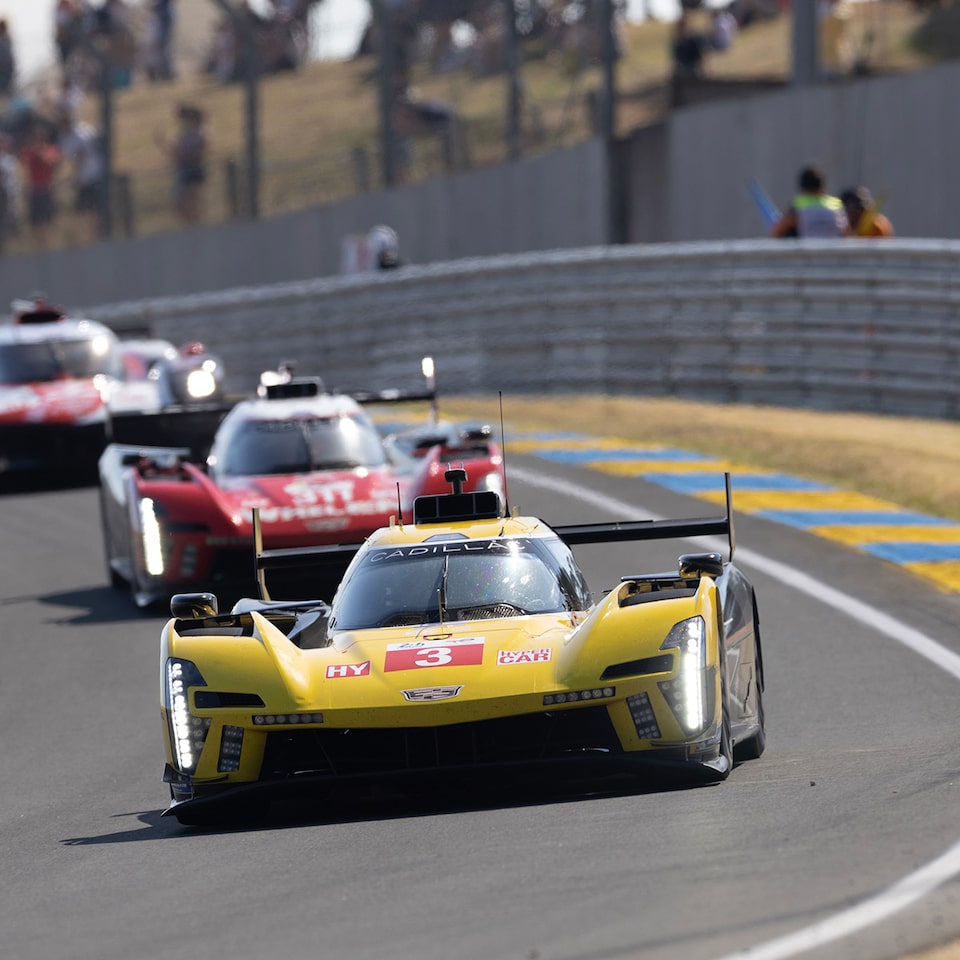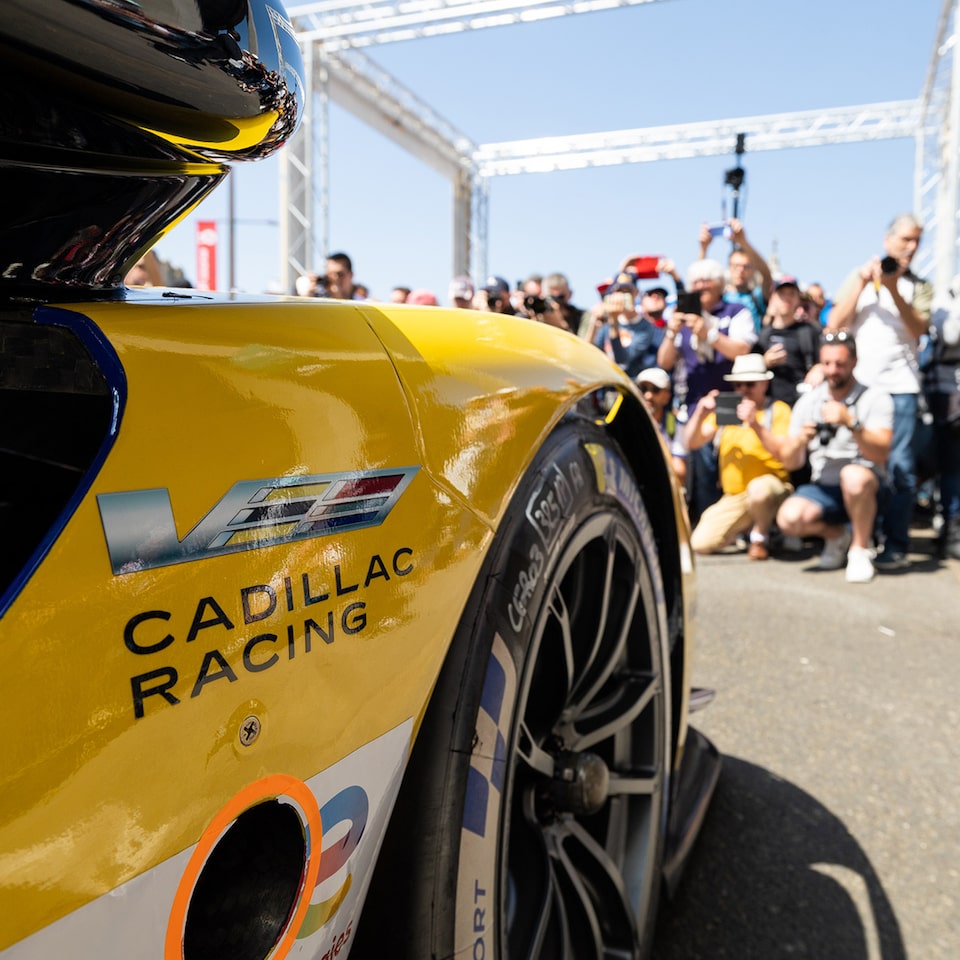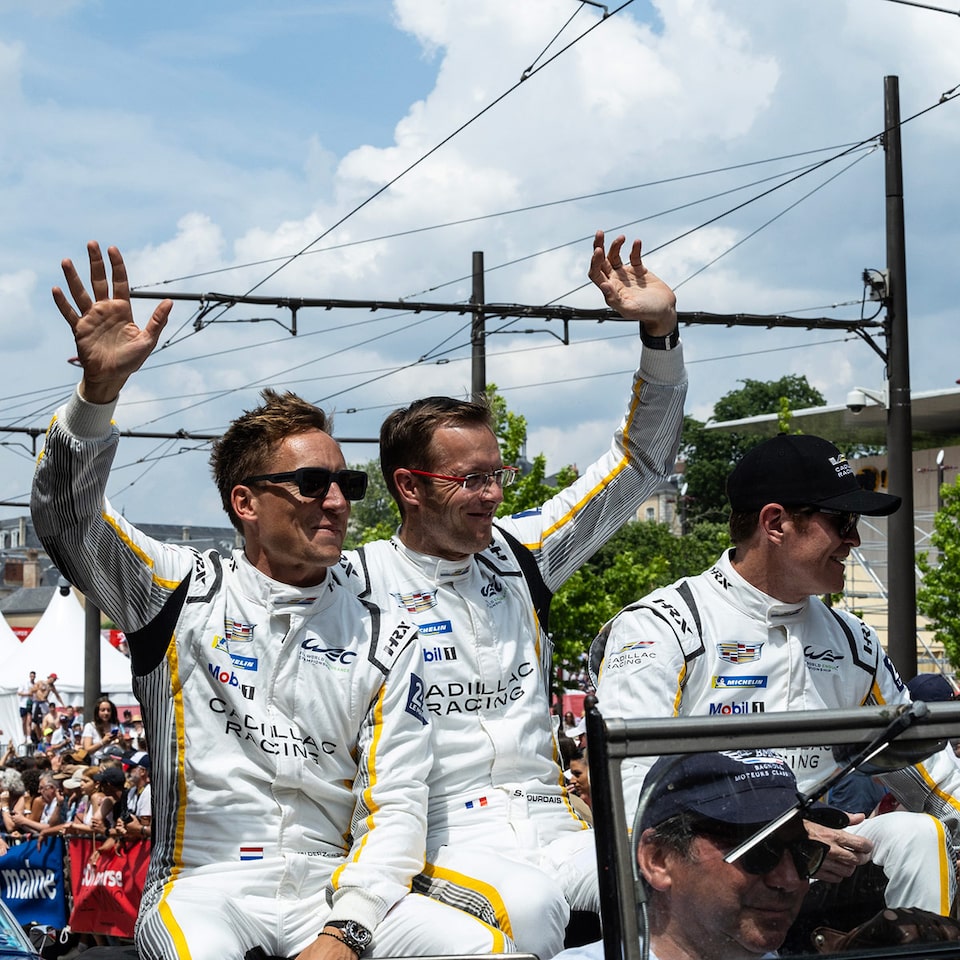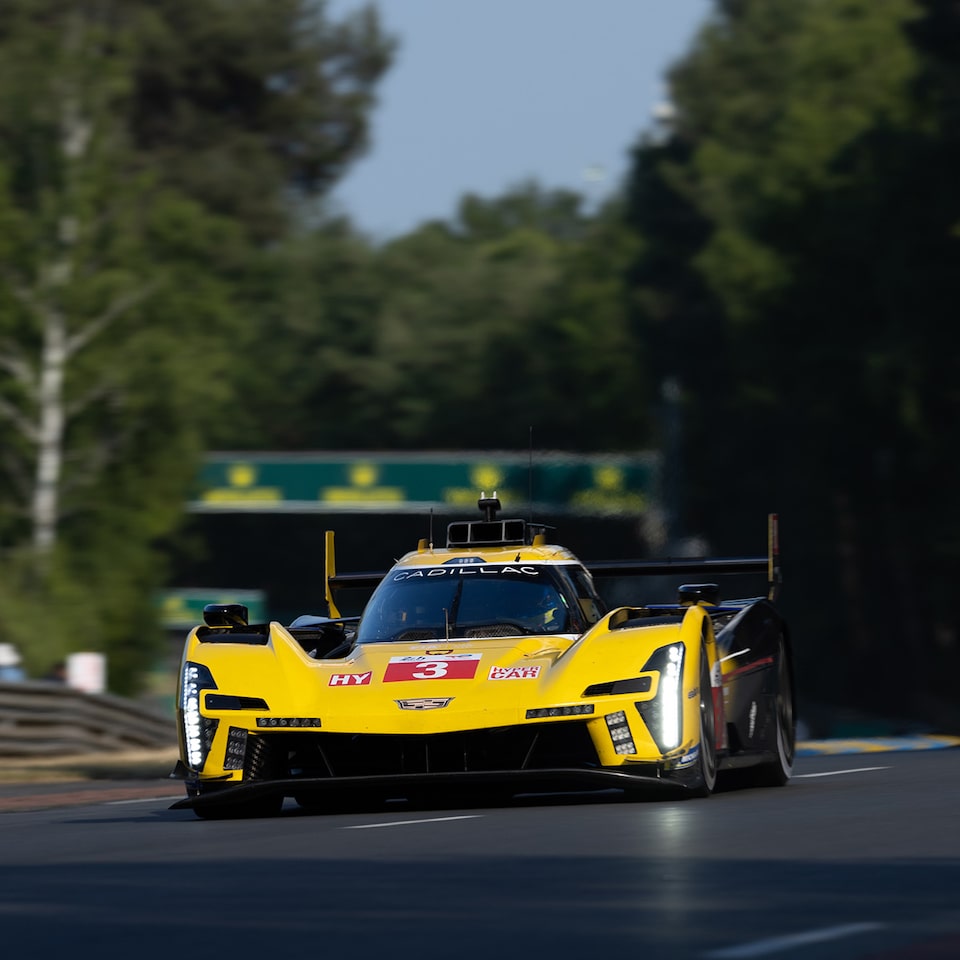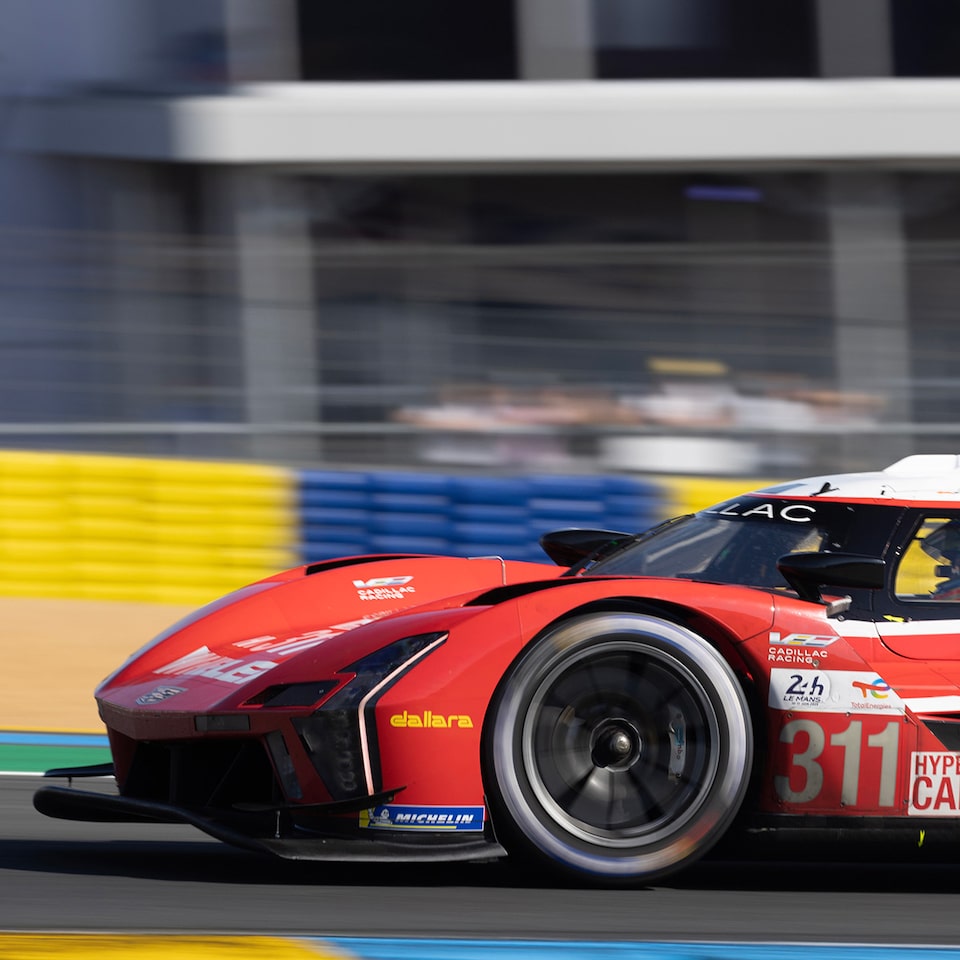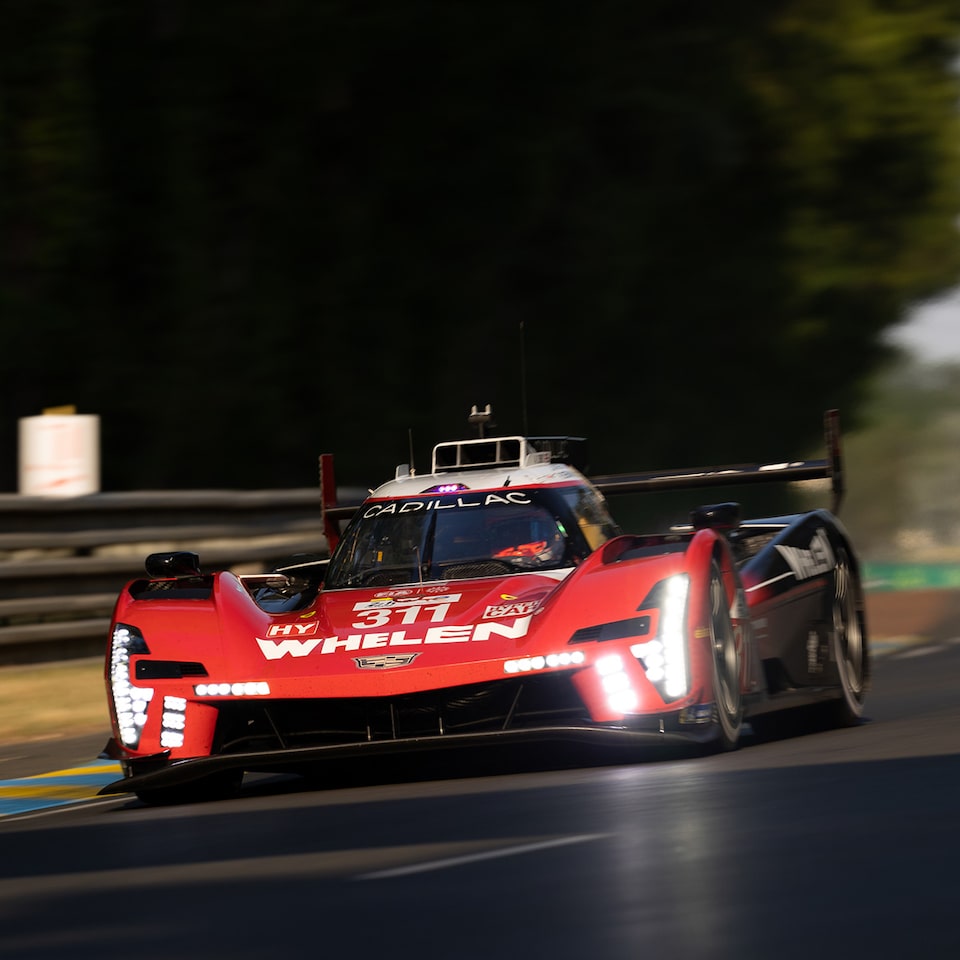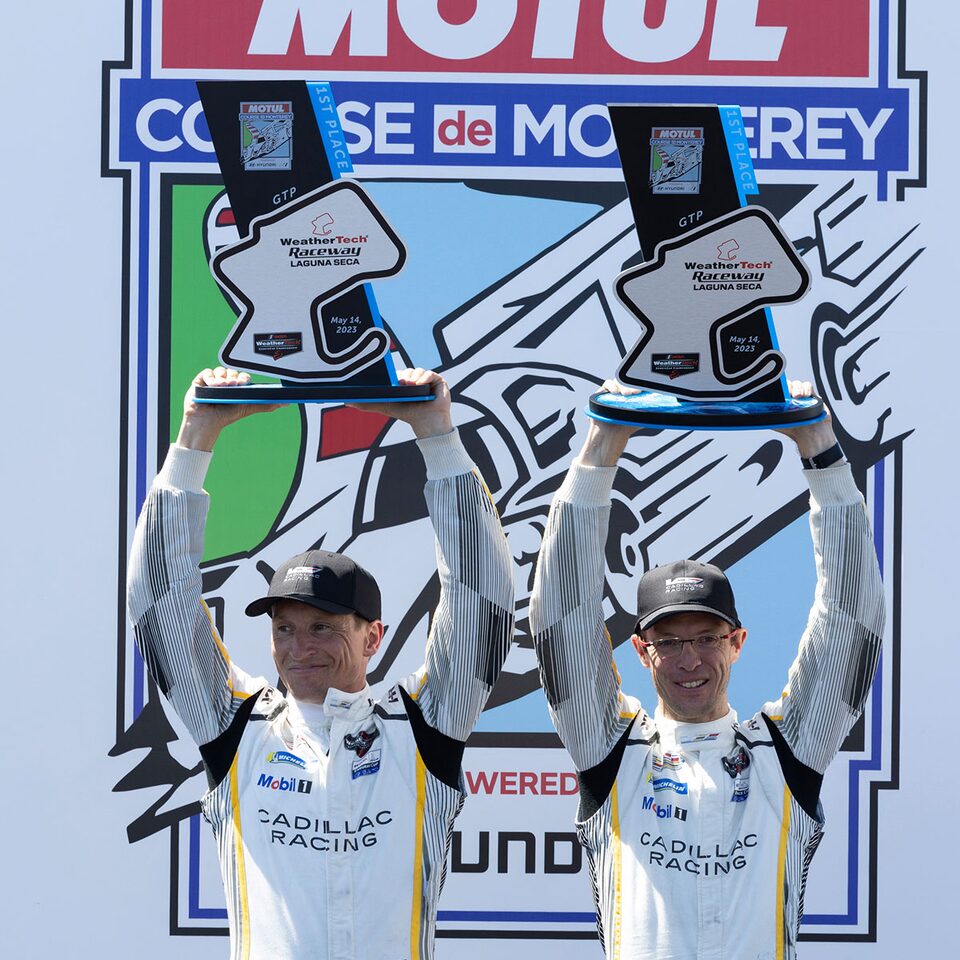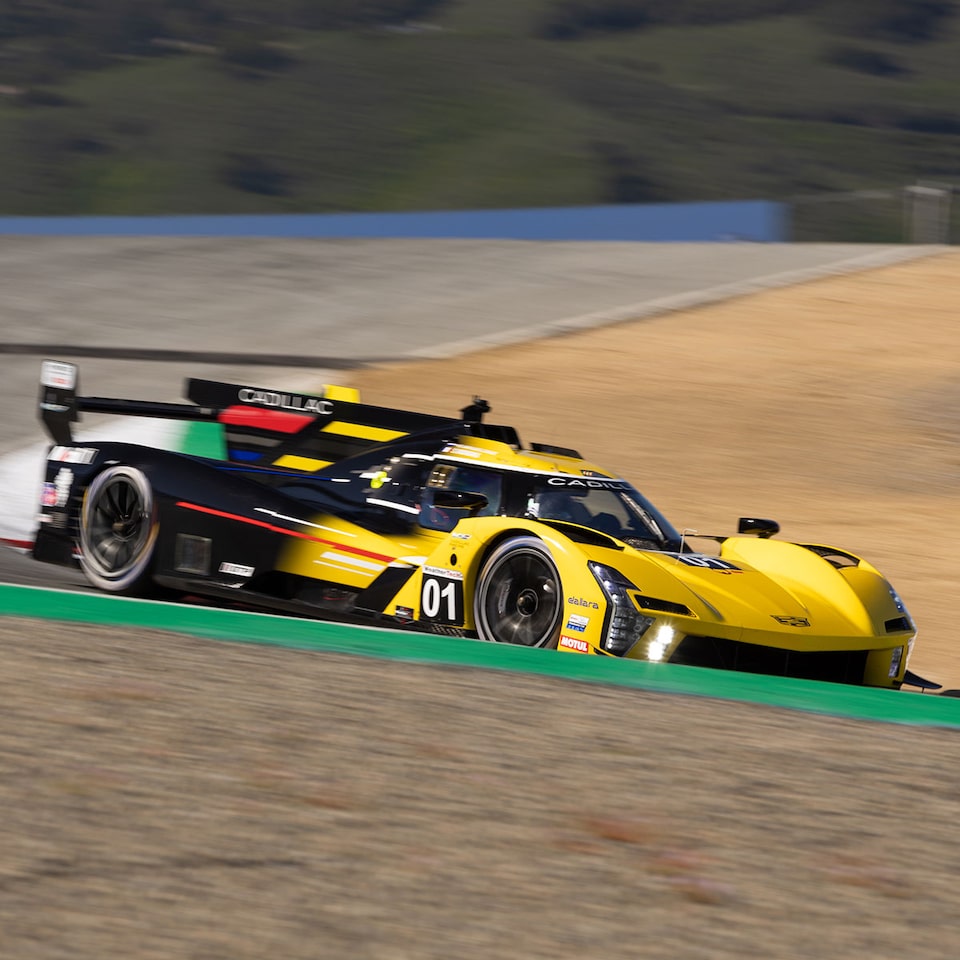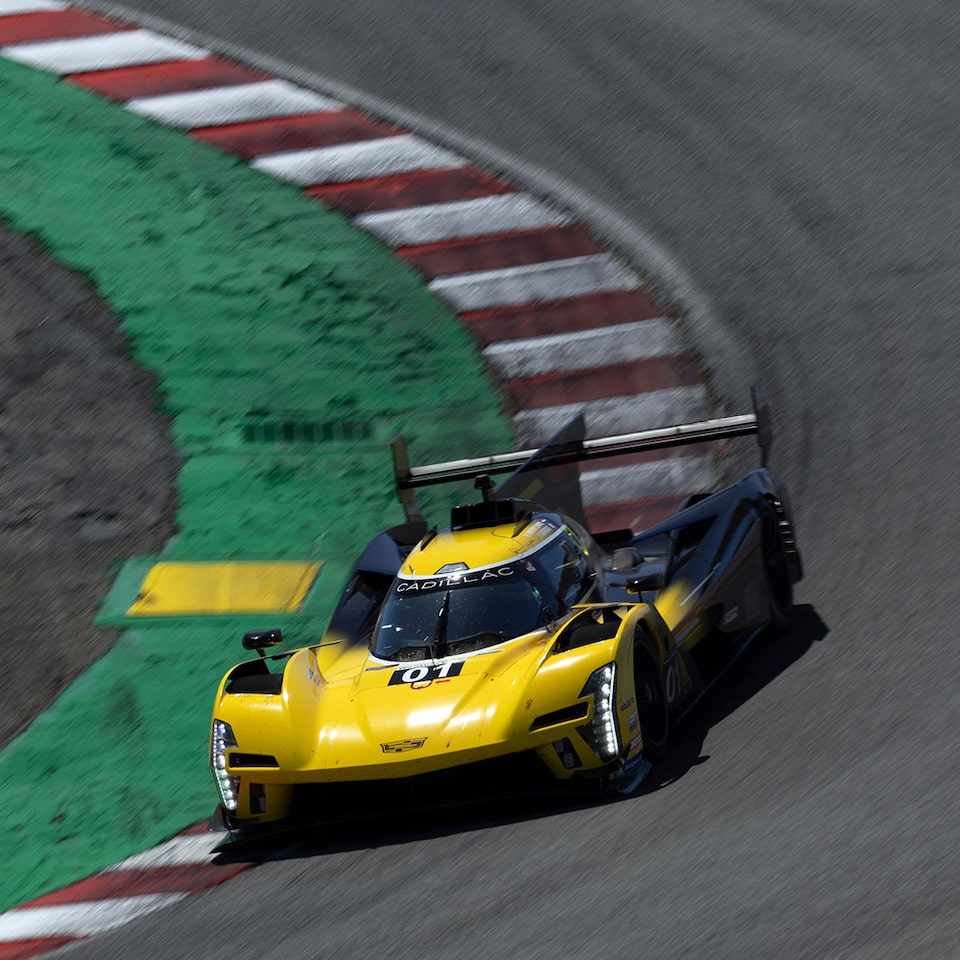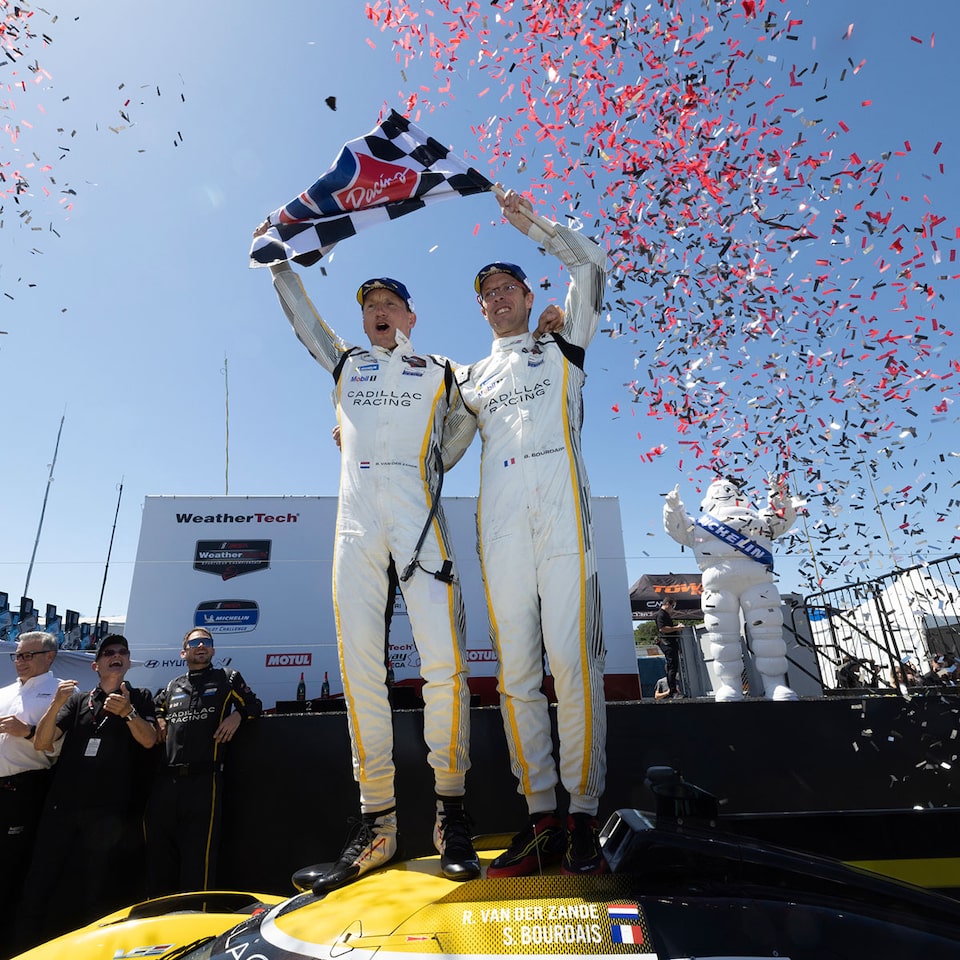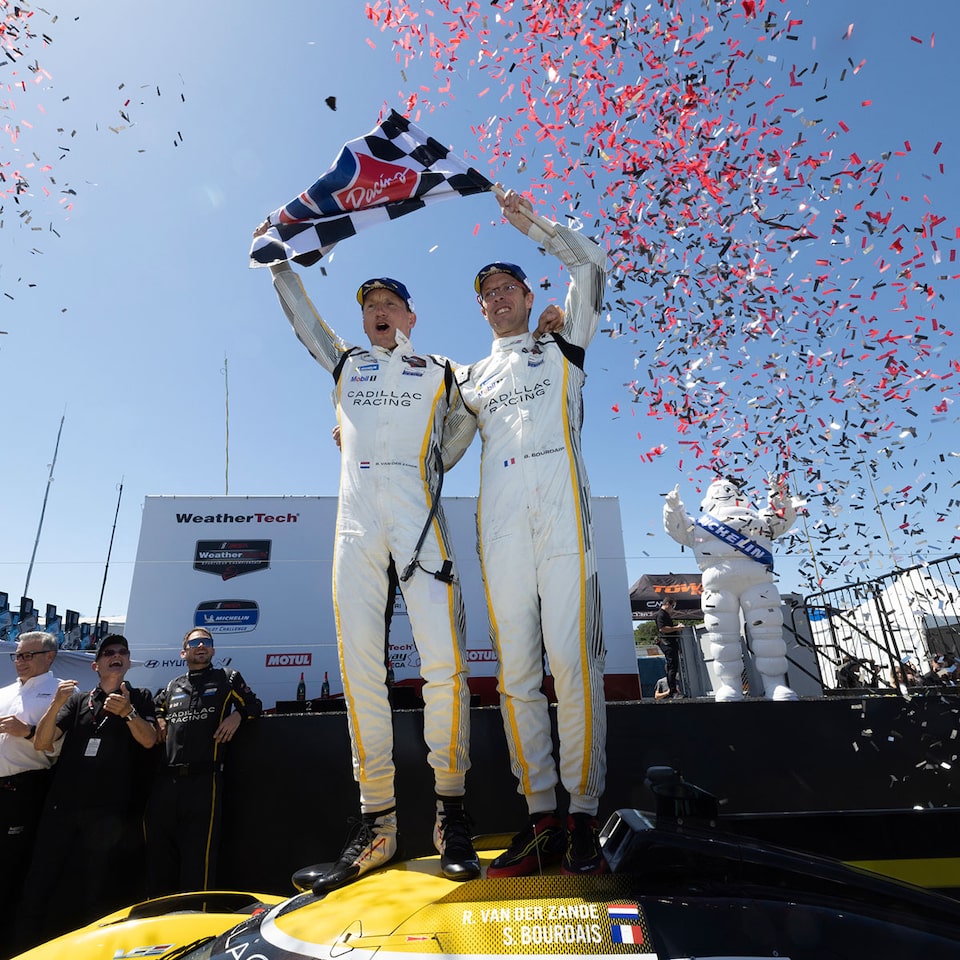 MEET OUR TEAMS 
Powered by talented drivers with a passion for winning and strong ties to Cadillac Racing, these three teams display the boldness needed to compete on the world's toughest racetracks.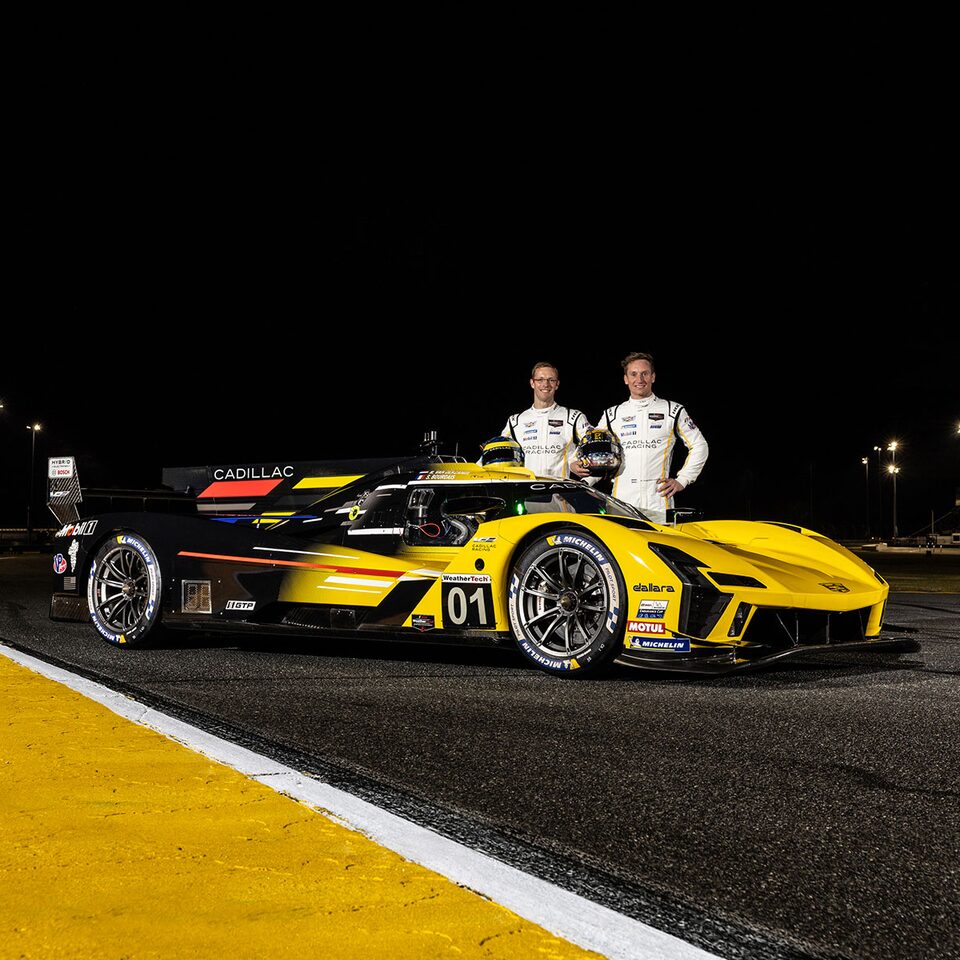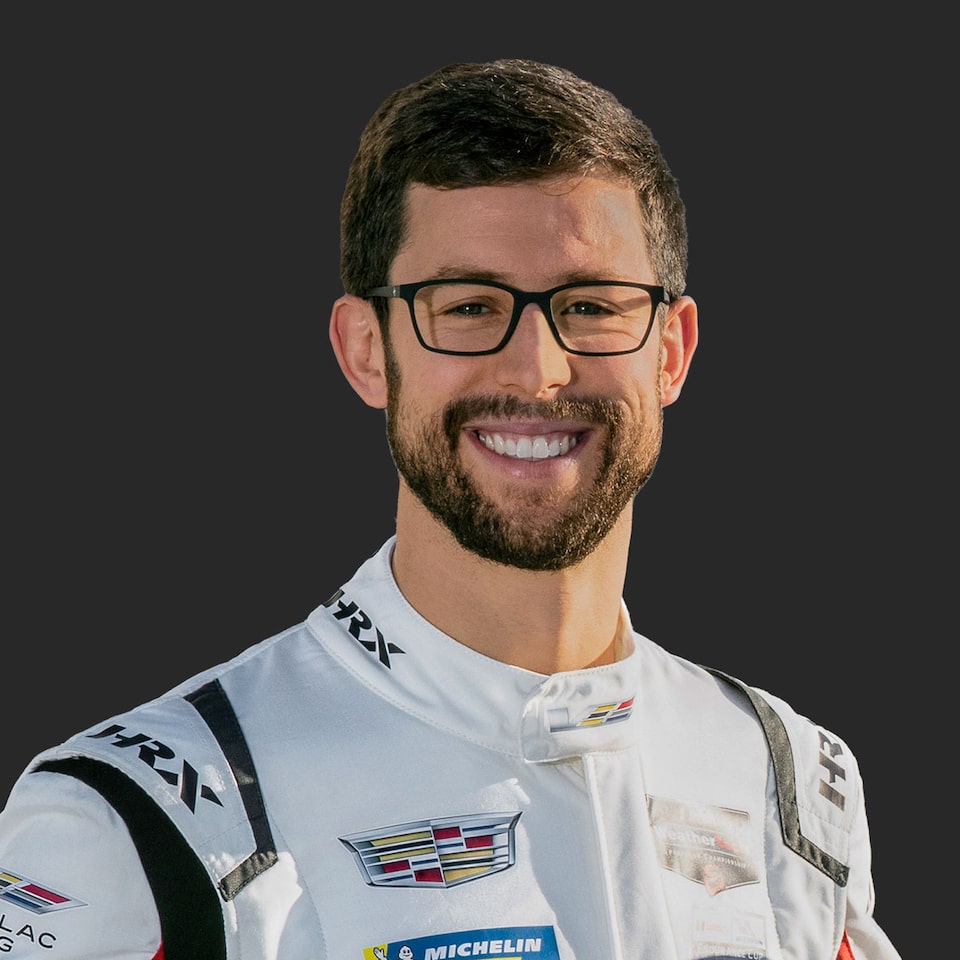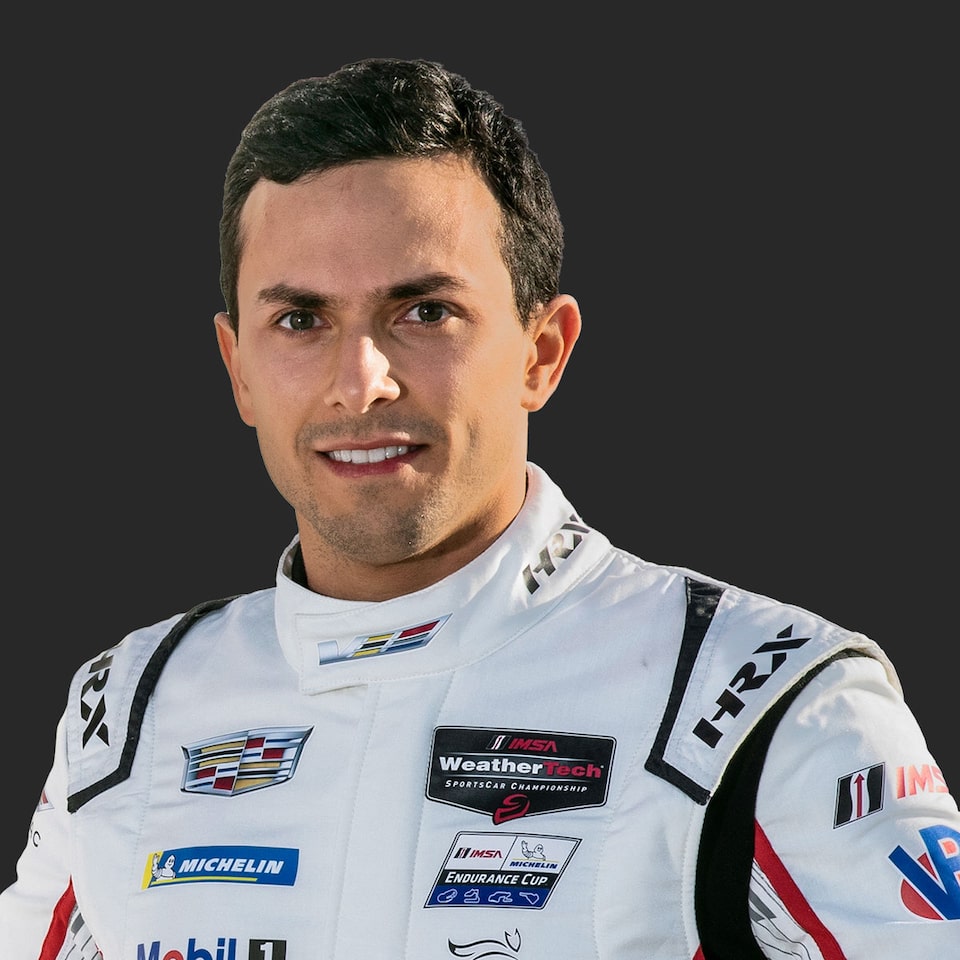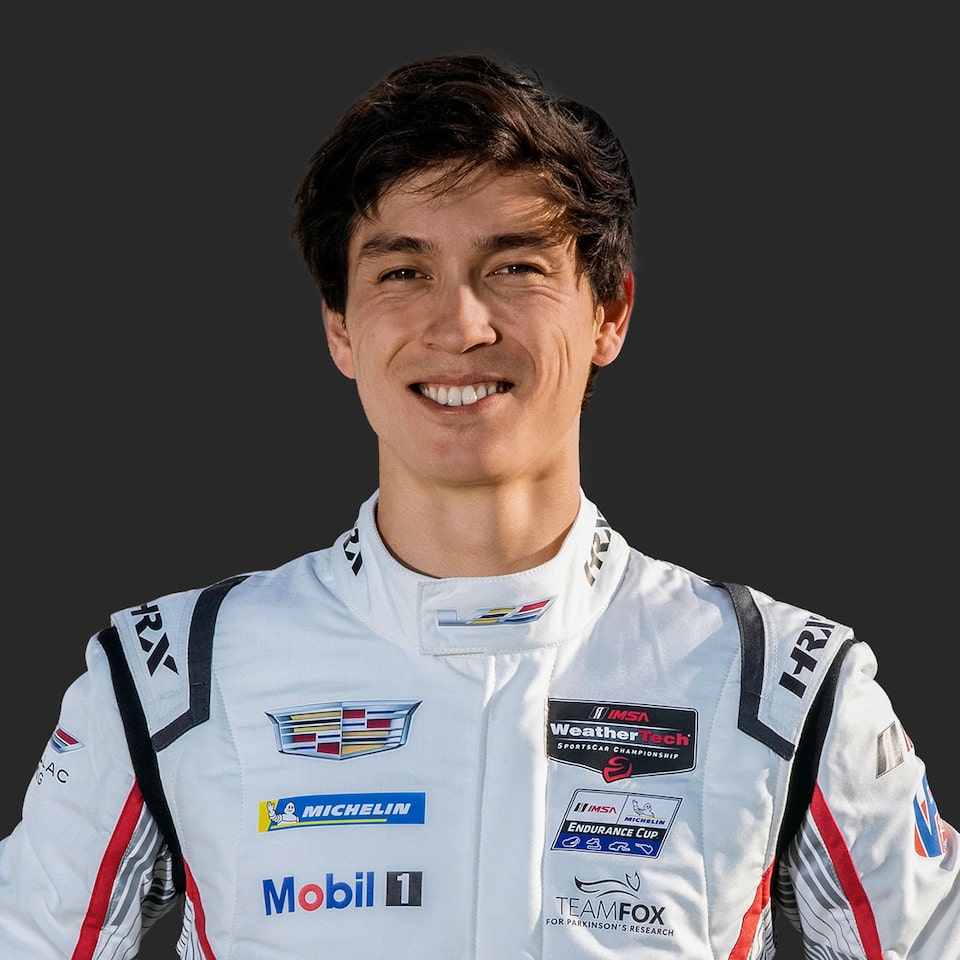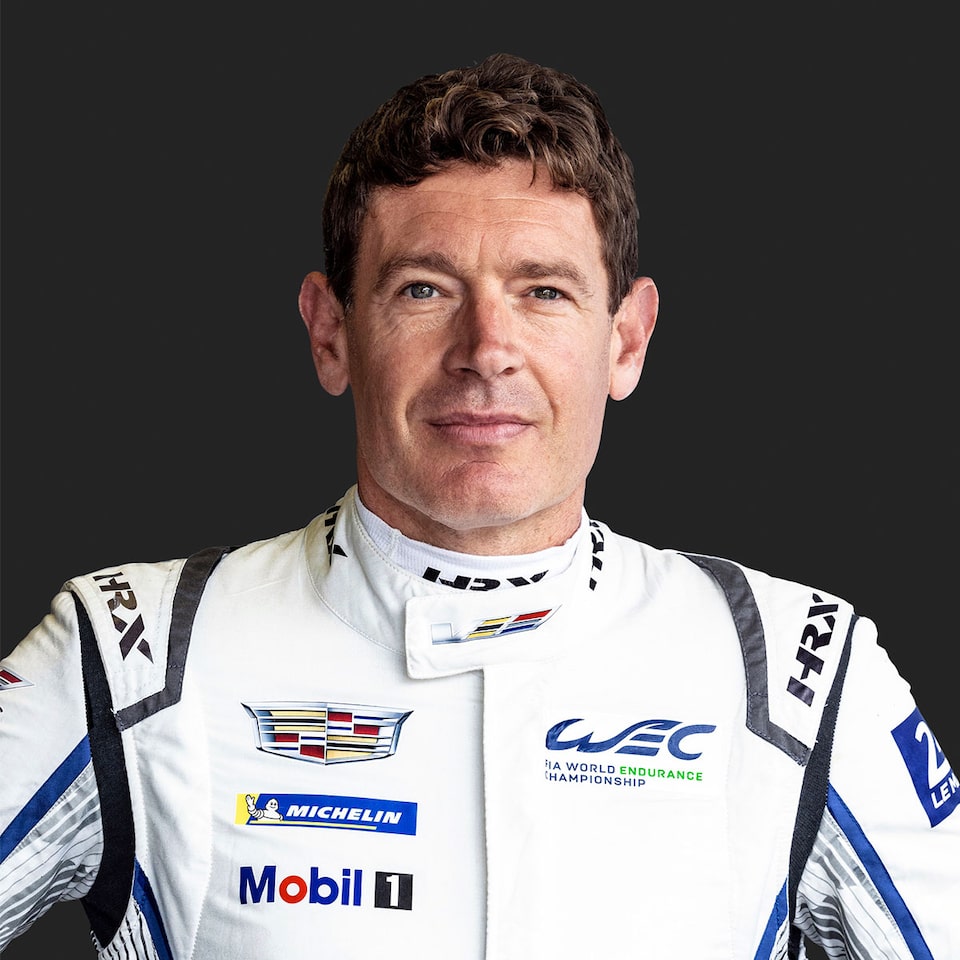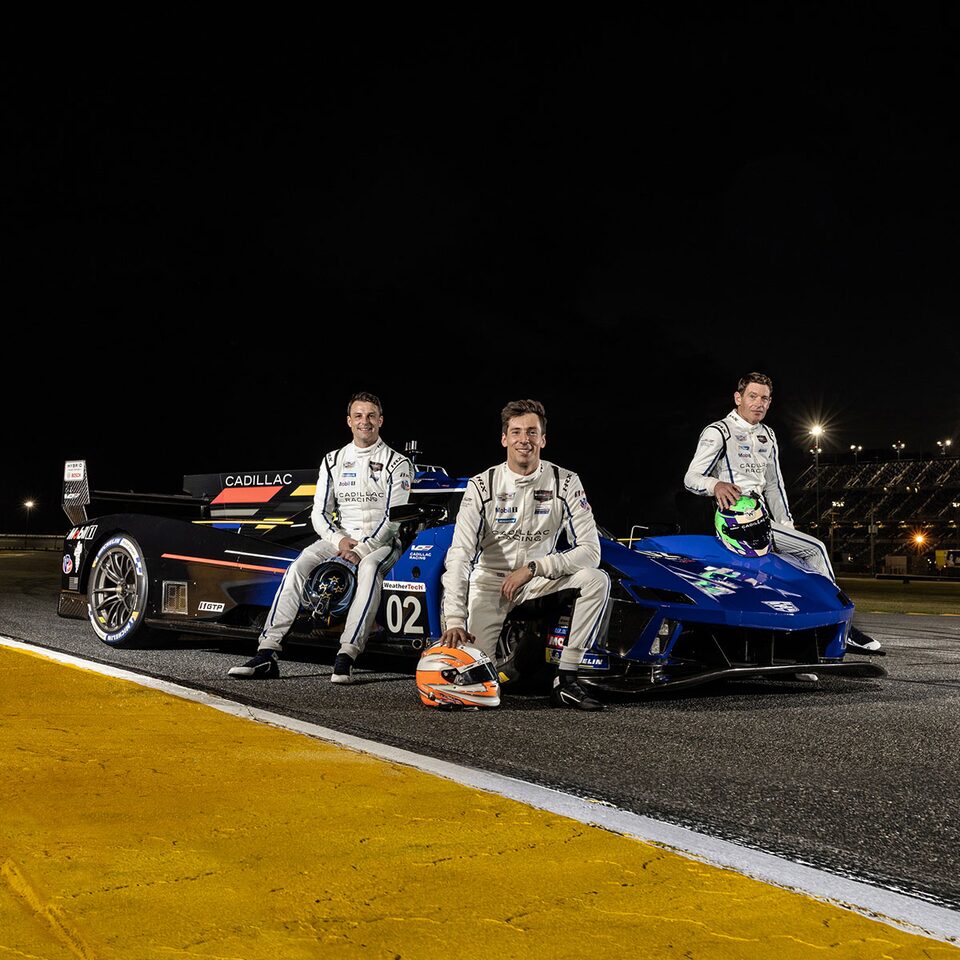 PRESSROOM
Right here, right now, our latest stories—including team news, race recaps and driver features.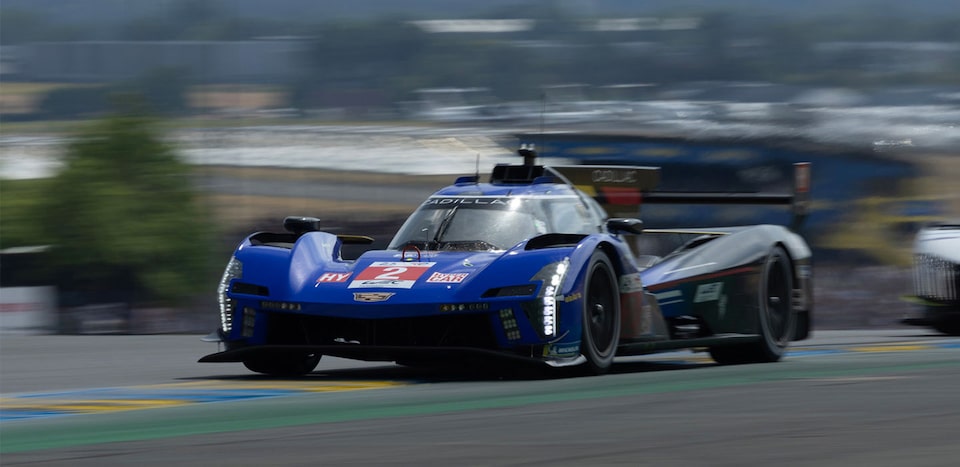 2023-06-27
Cadillac at Le Mans: Podium Finish in Return
Cadillac returned to the 24 Hours of Le Mans for the first time in over two decades this year, scoring its first podium finish in the iconic endurance race and building on its impressive Le Mans legacy.
KEEP UP WITH CADILLAC RACING
---
Feel the excitement as the V-Series.R race cars and Cadillac Racing chases victory this season. Event calendar and ticket packages are available to view and purchase online.
---
V-SERIES BLACKWING: FROM RACEWAY TO DRIVEWAY

---
At the crossroads of racing and refinement live the indomitable V-Series Blackwing vehicles. Born from Cadillac's legendary heritage on the track, both the CT4-V Blackwing* and the CT5-V Blackwing* deliver a standard 6-speed manual transmission, placing pure performance bliss confidently in your hands. Discover how these ultimate expressions of power and poise blur the line between track-capable thrills and everyday experience.

---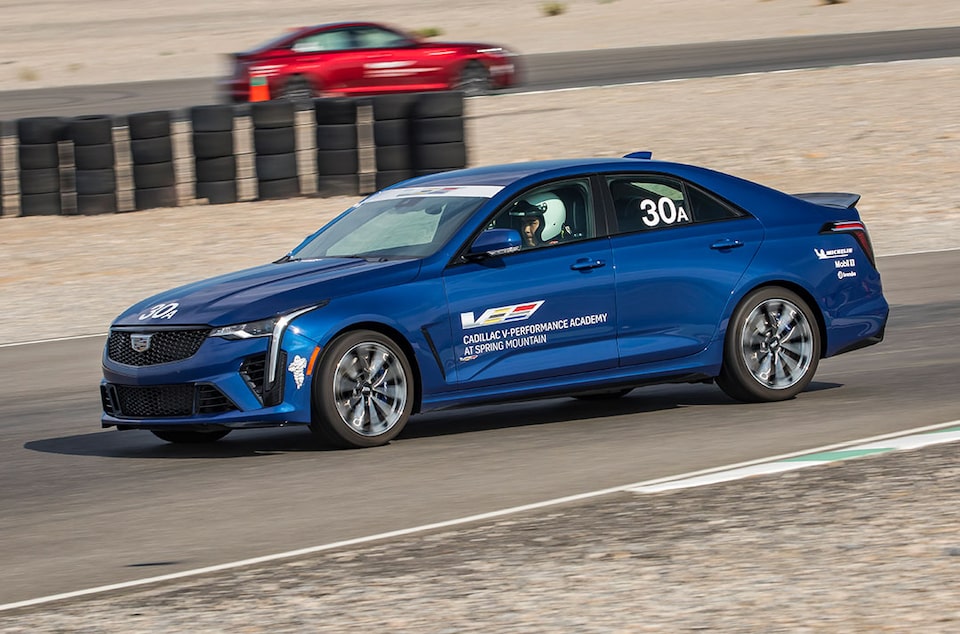 V-ACADEMY 
LEARN THE CAPABILITIES OF YOUR V-SERIES

Experience the power of the V-Series Blackwing during a 2-day performance driving school at the Spring Mountain V-Academy*--included at no additional cost for 2022 and newer V-Series Blackwing owners.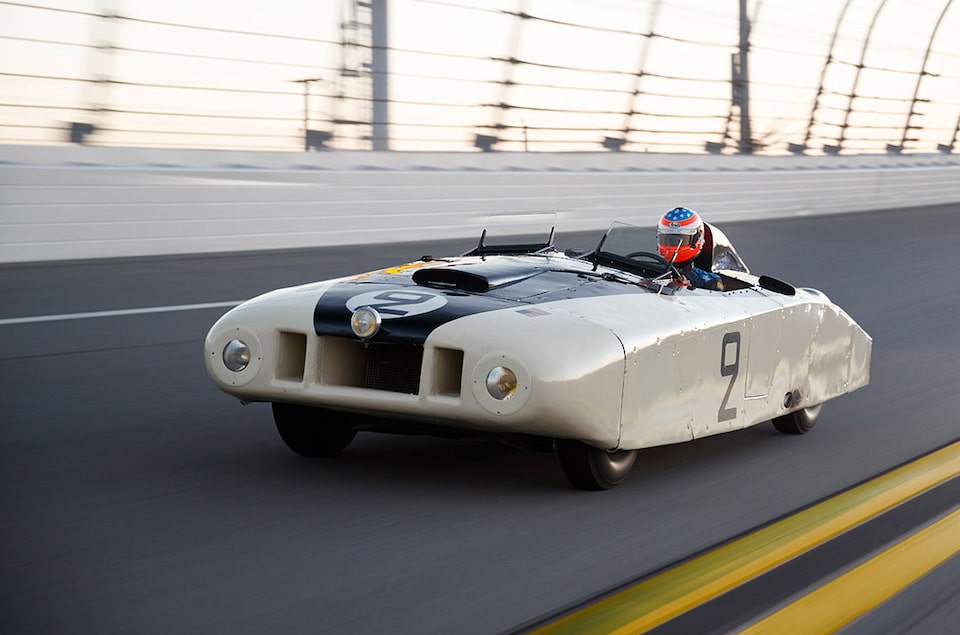 RACING HERITAGE

WINNING IS IN OUR BLOOD

From stock cars to advanced prototypes, Cadillac Racing has a rich history of racing and winning.

---
---

---
Subscribe below for the latest in V-Performance delivered right to your inbox. Follow the action on Instagram, YouTube and Twitter @cadillacvseries.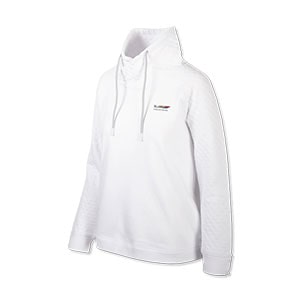 REPRESENT CADILLAC HERITAGE
---
Find must-have V-Series and Cadillac Racing merchandise and accessories.