---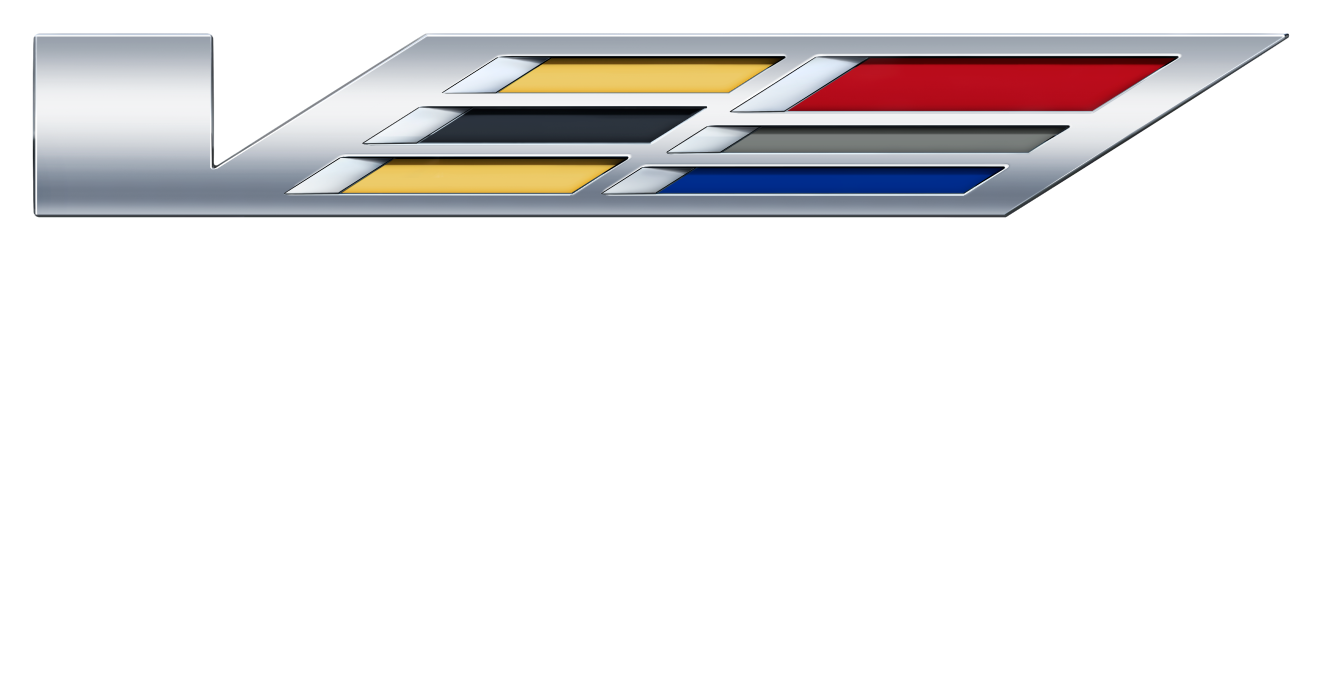 RACING PEDIGREE WITH A CELEBRATED PAST
RACING PEDIGREE WITH A CELEBRATED PAST
Racing is in our blood. From stock cars to advanced prototypes, Cadillac Racing has a rich history of racing around the world and around the clock on some of the world's notably challenging circuits.
---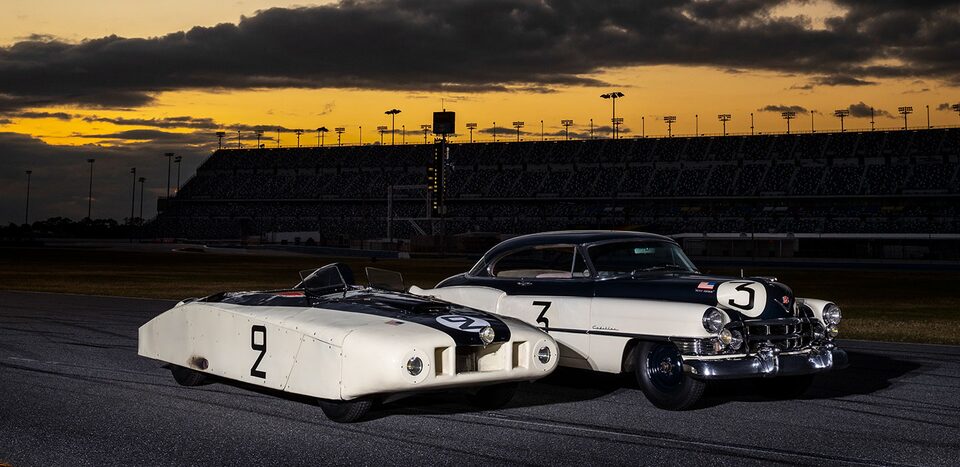 ---
A WINNING FORMULA

A WINNING FORMULA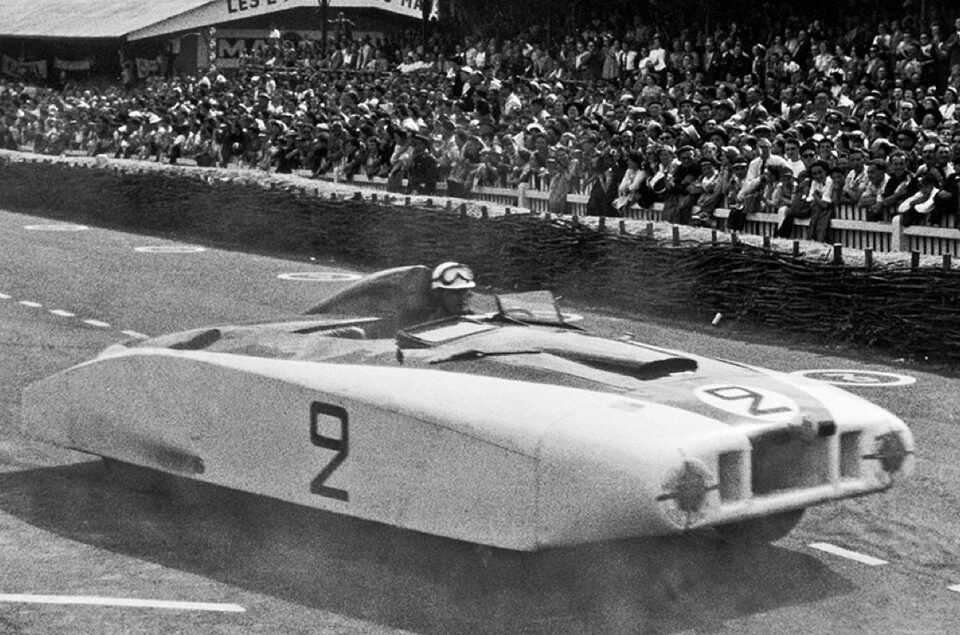 "LE MONSTRE" OF LE MANS
The 1950 24 Hours of Le Mans race saw the entry of two Cadillac Series 61 racers: one was a production model fitted with a racing engine; the other was nicknamed "Le Monstre" for its wild, aerodynamic appearance that was completely unlike that of any other postwar Cadillac.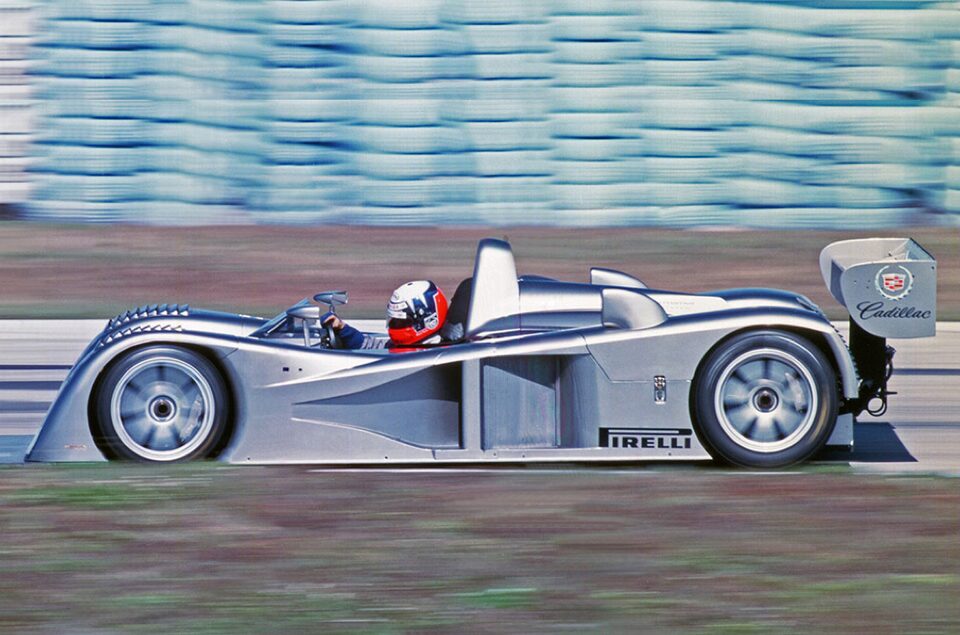 NORTHSTAR GOES RACING

In 2000, Cadillac made a remarkable return to racing with a radical new prototype racer: the Cadillac Northstar LMP. Motivated by a race-prepared 4.0L Northstar Twin Turbo V8 engine, the LMP was a powerful statement and important milestone for the brand.
RETURN TO SPORT CAR RACING
The Cadillac CTS-V debuted in 2004 in the ultra-competitive SCCA World Challenge GT Championship. Based on the first-generation Cadillac CTS-V, it was a proven success with a Manufacturer Championship, a Driver Championship, 12 overall wins, seven pole position starts and 36 podium finishes before retiring in 2007.

---
---
2005 Manufacturer
Championship
---
---
BACK AGAIN TO CLAIM THE TITLE
Alongside the debut of the first-ever CTS-V.R Coupe in 2011, we charged back to professional racing with two Cadillac CTS-V.R Coupes in the Pirelli World Challenge GT series. The following year, the team claimed back-to-back Manufacturer Championships and three consecutive Driver Championships.

---
2012 and 2013 Manufacturer
Championship
---
2012, 2013, 2014 Driver
Championship
IN A CLASS OF ITS OWN
There was no stopping it: the first-ever Cadillac ATS-V.R, homologated to FIA GT3 specs. At the Pirelli World Challenge, a North American series featuring shorter sprint races, the ATS-V.R showcased its raw power in the highly competitive GT and SprintX GT classes.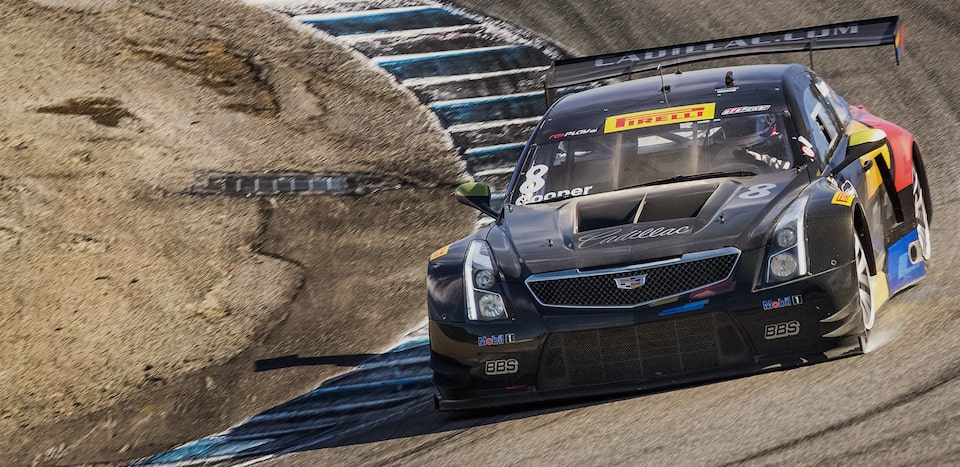 ---
---
---
2017 Sprint X Driver
Championship
---
CADILLAC GOES TO WORK ON THE TRACK

Cadillac Racing has returned to endurance racing with the introduction of the first-ever Cadillac DPi-V.R racecar, which won during its debut at the 2017 Rolex 24 at Daytona. The IMSA WeatherTech Championship is a global racing series featuring endurance races where the Cadillac Racing DPi-V.R shines among the Daytona Prototype International class.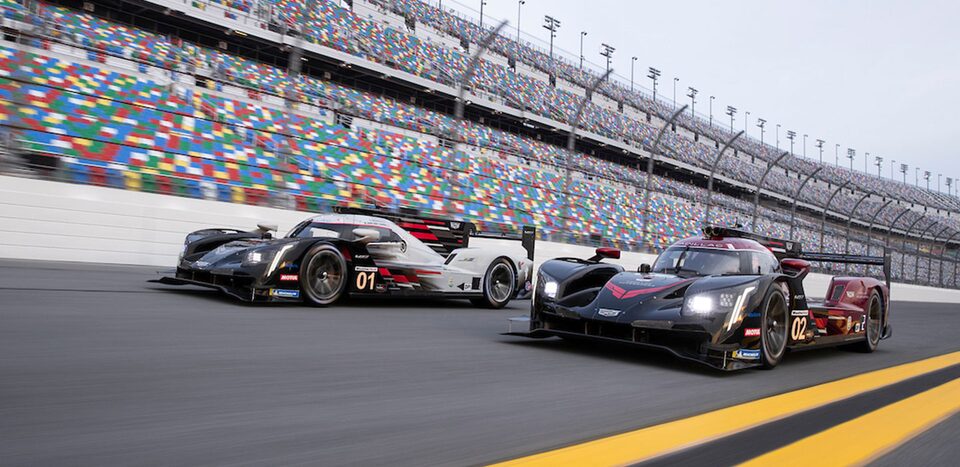 ---
---
ROLEX 24 AT DAYTONA
2017, 2018, 2019 and 2020

Consecutive Champions

---
MICHELIN NORTH AMERICAN
ENDURANCE CUP™
2017, 2018, 2019 and 2020 
Consecutive Champions

---
IMSA WEATHERTECH
SPORTSCAR CHAMPIONSHIP
2017, 2018 and 2021 Champions

FOLLOW CADILLAC PERFORMANCE ON SOCIAL MEDIA

Follow @CadillacVSeries Instagram and Twitter to keep up with all the Cadillac Racing and Cadillac V-Series Performance updates!
WHAT WE LEARN ON THE TRACK GOES INTO WHAT WE MAKE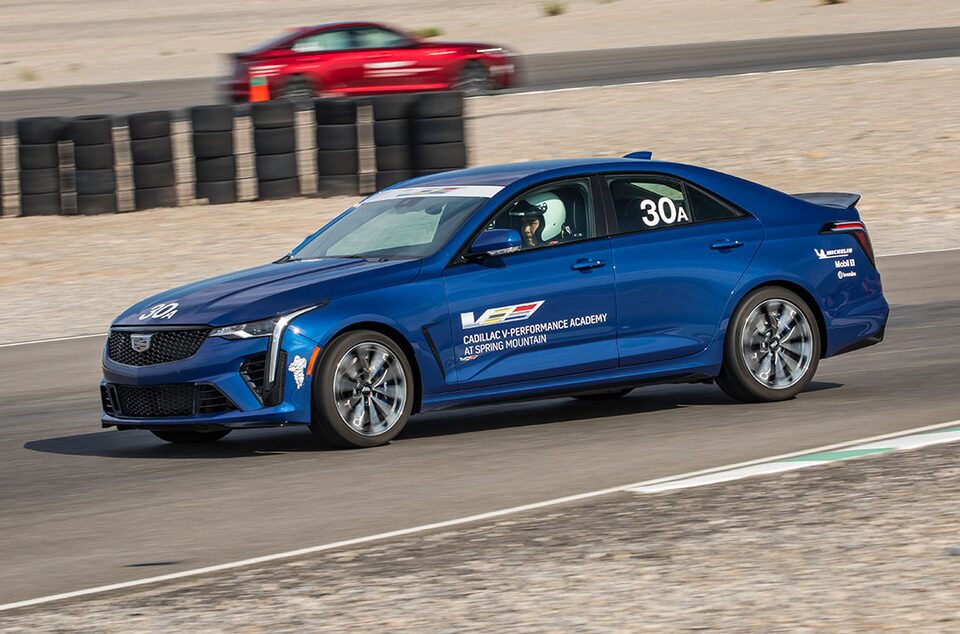 V-PERFORMANCE ACADEMY
LEARN THE CAPABILITIES OF YOUR V-SERIES

Experience the power of the V-Series Blackwing during a 2-day performance driving school at the Spring Mountain V-Academy—included at no additional cost for 2022 and newer V-Series Blackwing owners.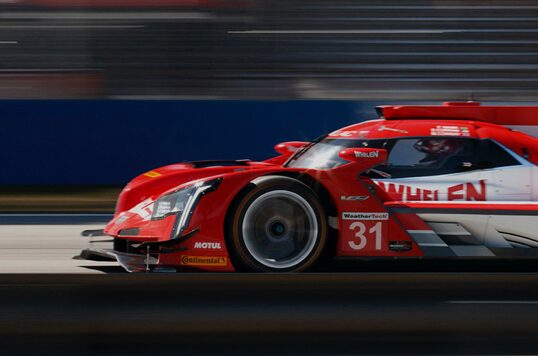 IMSA PROTOTYPE RACING

TEST. RACE. WIN. REPEAT.

Cadillac Racing has pushed the limits on some of America's notably challenging racing circuits.