In an era of transformation led by audacious individuals this campaign is an expression of bold resilience. We at Cadillac celebrate this brave display of accomplishments born from resistance and innovation. Audacity is the mark of a true icon, unceremoniously changing industries, communities, culture, and the world. 


UNDENIABLY SEEN, UNDENIABLY HEARD 
Cadillac has teamed up with cultural tastemaker AsianBossGirl to celebrate living boldly, taking up space and pursuing your truest passions that drive your own destiny.
READ MORE 
EXPERIENCE LYRIQ

HER STORY HER HISTORY
This Hispanic Heritage Month we celebrate the gifted Esther Anaya and the all-new 2023 Cadillac Escalade.

LEARN MORE

EXPLORE THE 2023 CADILLAC ESCALADE


AN ICONIC INTRODUCTION
Featuring Big Boi of Outkast & the All-Electric ESCALADE IQ.

WATCH VIDEO
EXPLORE THE ESCALADE IQ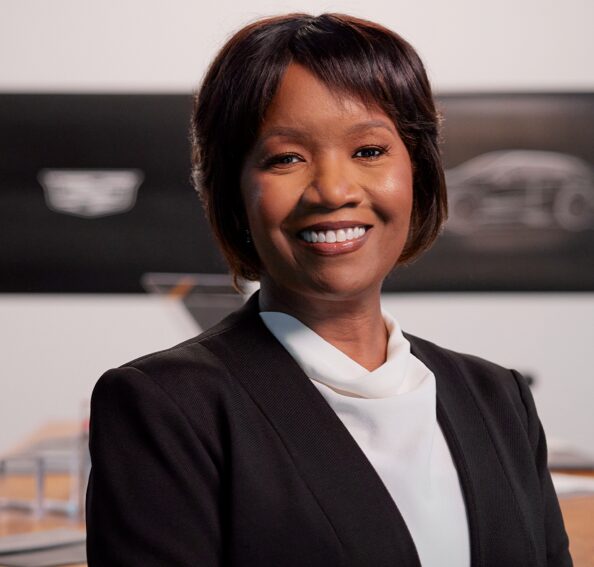 This Women's History Month we celebrate visionary women leading behind the scenes.

CELEBRATING BLACK HISTORY
This Black History Month we welcome you to #PlayMyCadillac—Cadillac playlist & short stories inspired by Black artistry.
READ MORE
EXPERIENCE LYRIQ


This episode of Cadillac Rising Icons features Cimafunk - a genre-bending Afro Latin artist from Cuba on a mission to make us all feel the funk.
BE MARAVILLOSA

Cadillac Escalade-V celebrates the power of Hispanic Heritage by reminding us how our communities have always inspired us to be Maravillosa.

BLACK FUTURE

In the creative spot, we experience a glimpse of Killer Mike's vision made up of the work of rising NFT visual artists Nyla Hayes, Nick Davis, and more.


UNDENIABLY ME

Cadillac Celebrates this year's Pride with the Undeniable imagination of multi-hyphenate visionary Dario Calmese.


BE UNDENIABLE

Through a series of striking portraits to poignant, insightfully inspiring stories we experience the uncompromising presence of Asian-American identity. Be Undeniable with Cadillac LYRIQ.

---