PROTECT THE EXCEPTIONAL

Protecting yourself from potentially expensive covered repair costs doesn't have to be complicated. The Cadillac Protection Plan† helps provide additional protection on top of the manufacturer's warranty for your vehicle's engine, drive axle, and more. You expect more than the ordinary — choose the only coverage that bears the same name as your Cadillac today.†

LOCATE A DEALER

TERMS & CONDITIONS

CHOOSE THE ONLY PLANS ENDORSED BY CADILLAC AND BACKED BY GENERAL MOTORS

THREE COVERAGE OPTIONS 
Find the level of protection that fits your lifestyle with Powertrain, Silver, and Platinum coverage options. 

CHOICE OF PLAN TERMS 
Choose the term and deductible that works for you. Coverage terms are available for up to 8 years or 100,000 miles.†
WHAT'S COVERED 

The Cadillac Protection Plan covers up to 1,500 parts and components on your vehicle, depending on which plan you select.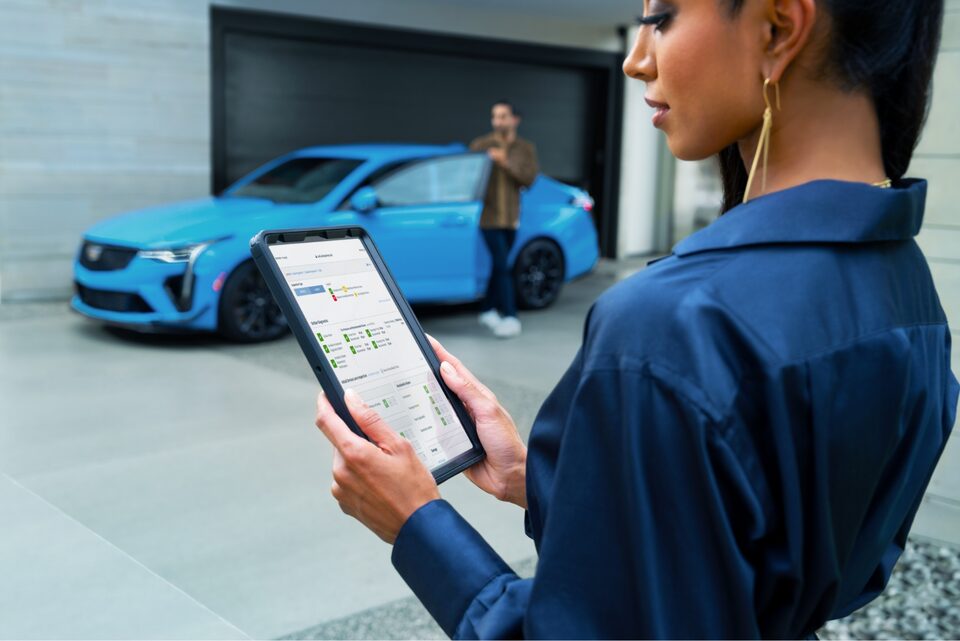 LOOKING AT THE NUMBERS, REPAIR COSTS CAN ADD UP:

†



Average Repair Costs :
Air Conditioning System - $1,147

Alternator - $1,098
Brake Caliper - $1,981
Engine - $2,051
Front Control Arm - $550
Fuel Pump - $1,970
Transmission - $3,759
Water Pump - $668
YOUR CHOICE OF VEHICLE COVERAGE
POWERTRAIN
The Powertrain plan offers basic coverage for your vehicle's most essential parts and components. 

SILVER
The Silver plan gives you more coverage, including parts listed in the Powertrain plan, plus front/rear suspension, climate control, electrical, steering, and brakes. 

PLATINUM

The most comprehensive coverage, the Platinum plan includes everything listed in the Powertrain and Silver plans, as well as many other mechanical breakdown components, other than items excluded in the customer agreement.†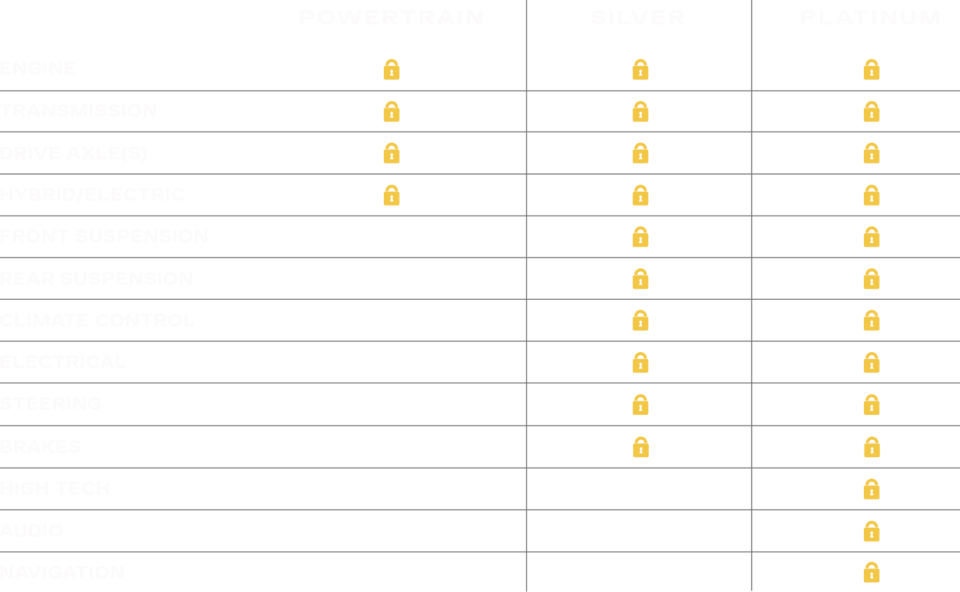 ROADSIDE ASSISTANCE

†



Roadside Assistance coverage includes:
Towing assistance for a covered break down, $100 per occurrence
Battery service
Flat tire assistance for removal and replacement of the flat tire with the vehicle's spare tire
Emergency fuel service delivery of up to three gallons of fuel, up to three times
Emergency supply of oil, fluid, or water will be delivered if it is an immediate need.
Payment for fluids is your responsibility and is due upon delivery
Lockout assistance 

RENTAL CAR COVERAGE
In the event of a covered breakdown, rental car expenses up to $40 per day (max. 10 days) are included in the plan (excludes fuel, collision damage, and optional insurance charges).

TRIP INTERRUPTION

If a covered breakdown occurs more than 100 miles from your home and a repair facility needs to keep your vehicle overnight, you may qualify for reimbursement of up to $200 a day for up to five days ($1,000 maximum) for emergency travel expenses.

TRANSFERABLE

Transfers to another private party are allowed within 30 days of resale or lease assumption, subject to $50 transfer fee. Transfer to a dealership is not allowed. Ask your dealer for details.

CANCELLATION

Coverage is fully refundable within 30 days if no claims have been filed. After 30 days or if a claim has been filed, you will receive a pro rata refund, less claims paid (where permissible) and any applicable cancellation fees.

PRE-PAID MAINTENANCE

With Pre-Paid Maintenance†, you are covered for scheduled oil, filter changes, and tire rotations during the coverage period. You'll also experience the skill of Cadillac Certified Service technicians who know your vehicle best.

PLAN DETAILS
TERMS & CONDITIONS