Cadillac GAP Coverage* can provide added financial protection in the event of a total loss by waiving some or all of the difference between what you owe on your finance agreement and the amount your primary insurer pays, including your deductible.

LOCATE A DEALER
TERMS & CONDITIONS

KEY BENEFITS
The only GAP Protection endorsed by Cadillac and backed by General Motors 

Offered in terms up to 8 years

Available for any finance amount on new, pre-owned, and leased vehicles, only at the time of vehicle purchase
No maximum dollar amount on covered losses that are waived 
Includes a waiver for your primary insurance deductible up to $1,000

†



Covers rideshare services 
Can be canceled

†

at any time 
HOW IT WORKS
DON'T PAY FOR A TOTAL LOSS

GAP Coverage protects you from paying on a vehicle that is a total loss. In that event, this Plan can help cover the amount you owe on the vehicle that your insurance doesn't cover. Ask your dealer for Cadillac GAP Coverage—the only plan with the same name as your vehicle.

EXCLUSIONS

†
Losses occurring prior to the date of the GAP Addendum

Any amounts owed on the vehicle finance agreement resulting from late fees, due date changes, or from missed, delinquent, deferred, or skipped payments
Total losses resulting from dishonest, fraudulent, or illegal acts (such as DUI) by customer, customer's family members, or other persons acting under customer's authority
Vehicles used for competitive racing or for a prohibited commercial purpose
If the customer has refinanced the vehicle finance agreement
Deductions taken by the primary insurer, such as prior damage, salvage, missing items, excess towing, custom equipment, and storage

GAP Plus

†
GAP Plus offers the same benefits as the standard GAP coverage, plus a $1,000 credit toward the purchase of a Cadillac replacement vehicle. Only available at participating GM dealers.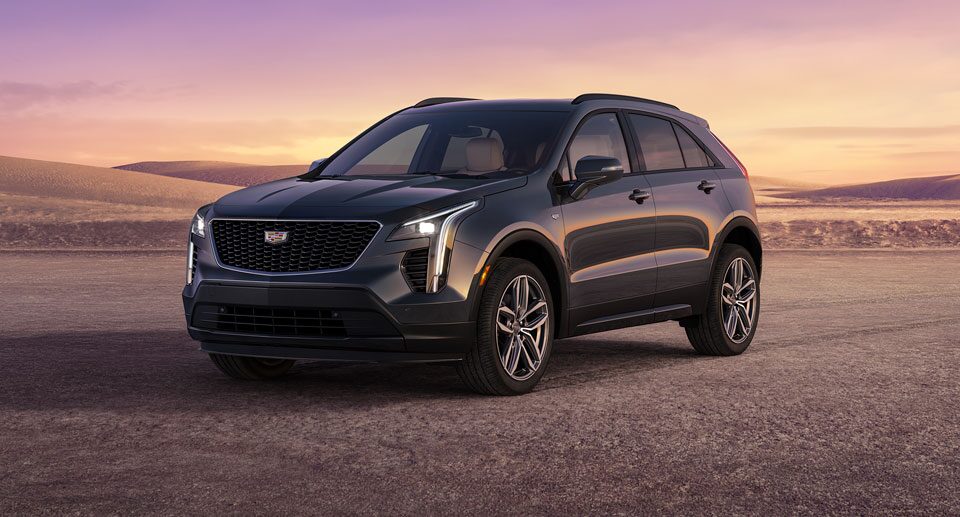 PRE-PAID MAINTENANCE 
With Pre-Paid Maintenance*, you are covered for scheduled oil and filter changes and tire rotations during the coverage period. You also get the added benefit of Cadillac Certified Service technicians who know your vehicle best.

PLAN DETAILS

TERMS & CONDITIONS

*This Plan is optional and is not insurance. All transactions related to this Plan are governed solely by the provisions of the applicable Cadillac Pre-Paid Maintenance Agreement ("Agreement"). Please refer to the Agreement for details of terms, conditions, and specific coverage, including limitations and exclusions. Coverage may vary by state. Not available for purchase in all states. Some models may not be eligible for coverage. Contact your dealer for more information.
The Obligor of the Pre-Paid Maintenance product is GM Protections, LLC, 801 Cherry Street, Suite 3500, Fort Worth, TX 76102, (833) 959-0106. The Administrator of this Plan is Safe-Guard Products International, LLC, Two Concourse Parkway, Suite 500, Atlanta, GA 30328, (833) 959-0106
In Florida, the Obligor of Pre-Paid Maintenance/Pre-Paid Maintenance Plus is GM Protections, LLC: Florida License Number 52217; 801 Cherry Street, Suite 3500, Fort Worth, Texas 76102, 1-833-959-0106. The Administrator is Safe-Guard Warranty Corporation: Florida License Number 60126; Two Concourse Parkway, Suite 500, Atlanta, GA 30328, 1-833-959-0106.